DxO Labs has had an interesting past 3 years, seeing the launch of its first physical product, the DxO One, the acquisition of NIK software from Google, and the split of DxO Mark from DxO Labs to become its own entity. It would seem, however, that DxO Labs has been struggling much of that time, and is now in the initial stages of bankruptcy. 
That said, it's still all a bit ambiguous at this point as the company has not offered any official public statement, and many discussions of it so far seem to be unclear as to whether the news affects DxO Labs only, and at what stage of procedure it's in.
A French paper published some information about the situation which said the company has begin insolvency proceedings, and then Canon Rumors has posted a letter which gives a little more insight. It's allegedly from a DxO Labs customer who says received it as correspondence from the company in regards to the current state of affairs:
Hello sir,

In fact, the company has recently been placed under a regime of judicial administration, the time to reorganize.

Although we can not comment on this situation, we can nevertheless assure you that the company is absolutely not in liquidation and that we are confident that our customers will not be affected by this procedure.

Best regards,
Given that's all the public information we have, it's difficult to ascertain precisely where it all stands now, but both pieces suggest the company is currently insolvent, though not necessarily in receivership as there is no liquidation as yet.
The letter 'from' DxO states that customers won't be affected, but we've heard that all before, and we also know that companies/debtors can use bankruptcy protections to give them time to present a proposal to creditors, and it's possible that could be the case right now and DxO Labs could use the time to either restructure or just delay. 
That said, it's important to keep in mind that this doesn't mean the end for DxO Mark, nor necessarily their software, including NIK Collection. It is our understanding that some of the software and testing systems fall under DxO Mark and not DxO Labs. It wouldn't be a leap to assume that the DxO One was what has added the instability and tanked the company's profitability, but the software and testing side of things are likely to live on – which is good news. 
Here's an excerpt from an email distribution discussing DxO's 2017 milestones:
"We've had an important internal change as well: In September, DxOMark Image Labs was spun off from DxO Labs. DxOMark Image Labs is now a privately-owned, independent company. As such, we continue to pursue the development and commercialization of image quality solutions and services that support our customers in designing the best-quality camera systems for a range of markets, including smartphones, DSC/DSLRs, drones, action cams, surveillance, and automotive."
Looking at this letter in hindsight, given that we know the DxO One faced many sales challenges, it also wouldn't be a stretch to assume the company knew this was coming and perhaps the split was strategic. In fact, this could've been in the pipeline for some time, and this is how the company planned to unload the poorly performing side to the business. 
We will update when we have received a statement from DXO Labs.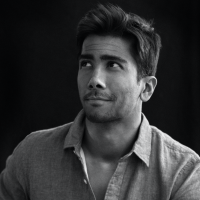 Kishore Sawh
A photographer and writer based in Miami, he can often be found at dog parks, and airports in London and Toronto. He is also a tremendous fan of flossing and the happiest guy around when the company's good.