The DXO score of 96 for the A7iii will come as no surprise to those who have used it. That being said, it is always interesting to see the specific and basic breakdown of numbers that DXO puts together, and out of all the numbers listed, it's the Low-Light ISO score which really stands out as remarkable. In fact, as the title denotes, it's the best low-light 35mm full-frame camera they've tested, beating out the A7Sii.
The A7iii now sits in the top 5 of Sony cameras ranked on DXO Mark, placing a solid 4th, right above the A7R and below the A7Riii, A7Rii, and RX1Rii. That means it's in some very good company with the Pentax K-1 and Nikon D800E scoring the same.
However, while the three scored the same overall, we know DXO has their own way of weighing these performance parameters and the overall score doesn't really paint the overall picture. The differences in performance of color depth and dynamic range between them are relatively negligible, whereas for low-light performance the A7iii is leaps and bounds ahead, and the '96' doesn't quite reflect that.
Interestingly, however, the DXO comparisons within the review are with the D850 and 5D Mark IV, and what you can see from the graphs is that the A7iii's high ISO performance bleeds in to affect the other parameters too, particularly noticeable once ISO ranges of about 600-800 are reached. The D850, for instance, secedes its color-depth advantage over the A7iii at about ISO 800 and in dynamic range at about ISO 400.
What can be garnered from all of this? Well, we'll have out own full review and critique of the A7iii coming shortly, but from this alone we can see the A7iii makes for a compelling unit for many types of photographers, from wedding photographers, astro, sports, event… the works. It also helps to neatly show that all other brands have a new baseline for 'entry-level' now, at least when it comes to camera's sensor performance.
At 10FPS, however, with scores like this, it also sort of suggests that the A7Riii and A9 can be more relegated to be 'niche' cameras, as this does so much so well. It makes me think that a price drop for those units will come within the next 6 months unless Sony ushers in some nice firmware updates. I know many A7Riii users who would love to have the various raw file sizes options like that of the D850. Just a thought…
You can check out the full DXO review here.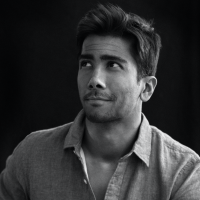 Kishore Sawh
A photographer and writer based in Miami, he can often be found at dog parks, and airports in London and Toronto. He is also a tremendous fan of flossing and the happiest guy around when the company's good.