As a photographer in today's digital age, protecting your data is one of the most important things you can do for your business (or hobby). Having come from a very heavy computer and programming background, my backup plan was almost OCD level when I started shooting professionally. Before we get into listing out all the different photo storage options and backup services out there, I'd like to quickly cover what I call "The Three C's" for your photography storage and safety.
Copy –  The simplest is the Copy step. You'll want to copy the files from your camera's memory card to your computer. I'm sure everyone here is familiar with this so I won't go into any additional details here.
Clone – The second "C" is Cloning. No matter how much you've paid for your hard drives, it's still just hardware and they _WILL_ someday fail. It's always in your best interest to create a clone or copy of your data on an external drive and then if you can, clone a second copy of that drive to keep it in a safe place.
Cloud Storage – The last "C" is Cloud Storage and let's face it, there are no shortage of options for you out there! This one is critical for your photography business since you never know if your local hard drives will fail and/or be damaged or stolen. Ensuring you also have a backup in the cloud will put your mind at ease.
To help sort out all of this, I've created a list of some of the best online photo storage options out there for you.
Storage Options With Online Galleries for Photographers
We've dedicated an entire article on the The Best Online Galleries for Photographers.  This article gives you a full detailed breakdown of services like Shootproof, Pixieset, Pixpa, SmugMug, Pic-Time and More.
Your online gallery of choice will be one of your best options when it comes to long term storage for your final JPEG photos.  However, these services also have many features that you may not need if you're not a wedding or family photographer.  For example, you may not need print ordering, client galleries, website management, and the other services they offer if you're just looking for a simple, affordable, and versatile way to store your photos.  If this sounds like you, then explore the options below!
Let's kick this off with one of the most popular photo storage options, Google.  Google never stops adding to and enhancing their services for the better! The Google Photos Service allows you to have 15GB of free storage with images up to 16 megapixels and videos up to 1080p.  If you upgrade to the Google One plan, starting at just $1.99 per month, your storage space expands to 100GB and the file size limits are removed.
What doesn't Amazon do? With their photo storage option for Amazon Prime members, you can store unlimited photos as well as order/create prints, cards, calendars and more, all delivered straight to your door! The Prime accounts cost just $59 per year for students, and $119 per year for normal accounts.
If you're already subscribed to the Creative Cloud services for Lightroom or Photoshop, (Starting at just $9.99/month), then you already have access to a fantastic portfolio and storage service. With the Portfolio platform you can create a gallery of your best work and store up to 2GB worth of images.
SmugMug is one of the most trusted names out there in terms of photo storage options. They not only offer you an incredible amount of storage, but through Smugmug you can also create your own personalized website, portfolio, and ecommerce portal.
While there are no free plans with SmugMug, they are incredibly affordable running from $3.99 – $41.99 per month.
Now owned and curated by SmugMug, you can be sure your photos will be safe and secure on flickr for as long as you need them! You can get an account for free, but that is limited to only 1,000 photos, and you'll have to deal with ads around the site. With a $49.99 per year Pro Account, you get unlimited storage along, absolutely no ads, and much more!
Dropbox is one of my favorite photo storage options because of its absolutely easy to use system on nearly any device you can think of. It is pretty well known in our industry as well as countless others, and since you can start with a free account giving you 2GB of storage (expandable by sharing), it's pretty useful for nearly any purpose.
You can upgrade to a Plus account for 1TB or storage for just $9.99 per month.
You don't need to be a canon shooter to take advantage of this fantastic service that the classic camera maker has created. Irista is easy to use and has a bunch of fantastic features. Free accounts allow you 15GB of storage, with paid plans ranging from $2.25/month for 100GB to $129.99/month for 10TB of storage!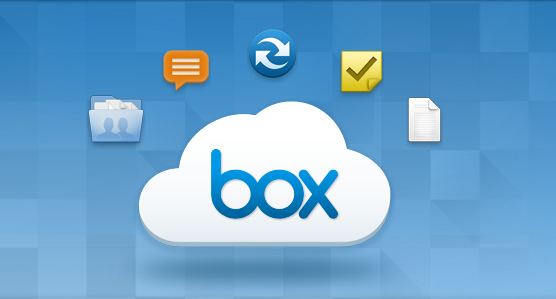 Very similar to Dropbox, box offers free accounts with 10GB of storage on a personal plan. You can upgrade that storage to 100GB  for just $5 per month or jump to a plethora of Business levels, allowing you to have unlimited storage at $15 per month & up depending on your needs.
500px is not just a photo storage site, it's also a social network and educational platform. It's definitely targeted for more than just the casual snap-shooter, but they do have free accounts with plenty of options. The Paid "Pro" accounts start at just $4.99 a month and give you unlimited uploads as well as many other perks including a built-in stock image selling system.
Photobucket has been around forever! It allows you to upload and store your images, but it also has built-in editing tools, album creation, and much more. You can get a free account that gives you 2GB of storage; jumping to a paid account, which ranges from $59.99 to $399.99 per year, will give you up to 500GB of storage.
iCloud from Apple offers users 5GB of space for free, with upgrades available starting with 10GB of storage for just $20 per year. This service is used as an extension of Apple Photos on your Mac or iPhones/iPads, but it's also compatible with Windows OS!
Imgur is a photo hosting/storage site that allows quick and easy uploads for free. You don't even need to sign up to start taking advantage of the site. Images can be uploaded and shared rapidly through a bunch of social media links, all while maintaining your original image quality.
Registered users get 20GB of storage for free, but you'll have to deal with advertising throughout the site.
Microsoft has their hand in the cloud-storage-for-photos game also! It has the same interface as Windows 10, so if you're a PC user it should be second nature to use. OneDrive offers 5GB of storage for free, or you can upgrade to 50GB for $1.99 per month or 1TB of storage for just $6.99 per month.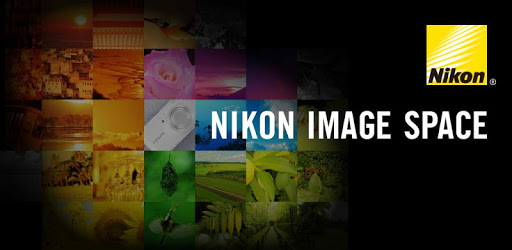 Canon isn't the only camera maker who's gotten into the photo storage options game! Image Space is loaded with features that let you enjoy your photos in new ways. Nikon offers 2GB of photo storage for Free with their basic plan, which is upgradable to 20GB of storage for Nikon camera owners with Nikon ID.
Backup Services
Additionally, if you don't want a browsable image storage system, you can opt for a traditional, all-encompassing backup system for your files. Each of these cloud-based backup services are fantastic and provide the peace of mind you'll love once that initial backup is done. Keep in mind though, it'll take a WHILE if you're like me and waited till you had nearly 6 years worth of images to backup before you jumped into the cloud systems.
Each of these systems have their pros and cons, but the bottom line is they are all great and choosing the "best" option will depend on your personal or business needs. Check each of them out and then make an informed decision.
All these tools and services offer an incredibly affordable business write off, and they provide you, your family, and your clients the assurance of knowing that their images and memories are safe and always available!
[Related: The Best Backup Software of 2019 according to G2Crowd]
What are some Backup and Photo Storage services out there that you use? Have I missed some important ones? Let me know in the comments and tell us about your experiences.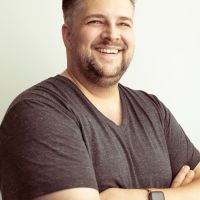 David J. Crewe
David J. Crewe is a full-time commercial photographer and Senior Editor with SLR Lounge. Based out of both Southern California & Las Vegas, Nevada. View his work and blog:
DavidJCrewe.com
Follow his Instagram:
@DavidJCrewe