The last Pentax I've owned was a K1000 film shooter some years ago when they were largely used as student cameras in universities, and this was before they stopped making them and before I was old enough to be in university. But I liked it. I also remember it. Which is odd, because since then, I, like many others, forgot about them.
Pentax has birthed some of the most iconic cameras like the K1000, and of course the 645 line, and their strange journey as a company from something very German so something not so German at all, is curious. Perhaps more curious is why a company so storied could be so out of earshot of the public en mass. Whatever the case may be those in the 'know' have known Pentax has been offering some of the best value-for-money DSLRs for some time, but they seemed to have missed the boat on digital full frames, and the Pentax K-1 was evidence of that.
I mean, here is a camera that for all intents and purposes is an absolute top performer, the first DSLR to have in-body 5 axis stabilization, and you don't see anyone walking around with one. It's the same that happened with the K-70, but perhaps the case of the K-1 is even more interesting because of how highly rated it is. The K-1 was recently and rigorously tested by DxO Mark who arrived at the conclusion than, frankly, the K-1 sensor is stelar. With a rating of 96 it's on par with the D800E, and a point below the D810 and RX1RII (the sharpest camera I've ever shot). That's right, the Pentax K-1 that none of your friends have and your local camera shop won't stock bests every single Canon sensor on the market, second only to the pinnacle offerings from Sony and Nikon, and now the company has made it even better whilst simultaneously showing their dedication to consumers.
Find full DxO Mark rating and review here.
Pentax rolled out a new firmware update that gives the K-1 electronic shutter capabilities, which means landscape shooters are about to be even more interested, because the K-1 comes in a full $1,000 less than the D810, $1,200 less than an A7RII, with almost the same sensor capabilities and high resolution, and now with the ability to take a photo with zero shutter movement. This may be one of the best deals in landscape photography around. But the implementation of the system isn't perfect…
The on-board image stabilization can't be used in conjunction with the electronic shutter, now will it allow its highest burst mode, or external flashes to be triggered. But again, those instances wouldn't always or even typically require an electronic shutter. Either way, you can check out and download the update to firmware here, and if interested in owning one, find it here. 
Post Script – Of course a good sensor doesn't a good camera make, but a good sensor and good lenses and good ergonomics kind of do, and the K-1 has. When we're at PPE in a week Ricoh/Pentax will be a stop we're much looking forward to.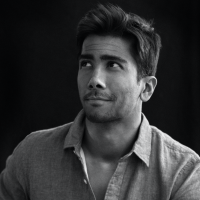 Kishore Sawh
A photographer and writer based in Miami, he can often be found at dog parks, and airports in London and Toronto. He is also a tremendous fan of flossing and the happiest guy around when the company's good.