There is a massive (if not a majority), number of photographers today who are freelance, and even if you're not, many of the people you work with will be. From MUAs to stylists, hired hands as assistants, models, second shooters, and therapists, everyone has to either be paid or to pay. Dealing with cash isn't always sensible nor feasible, and can make keeping the books a little messier. Easy to see then, why digital transactions have taken over; they're often cleaner, faster, simpler, and more secure. For those in our field, this is a God send. PayPal has just made it even better.
According to some reports, PayPal has over 170 million active users worldwide, and about 73% of online shoppers in the US use PayPal, so there's a good chance you already have an account. Now you can create a personalized web link that can be sent to anyone whom you need to collect money from.
This new Peer-to-Peer system is called PayPal.Me and is more personable than PayPal's previous methods of transferring money P2P. Now you can quickly customize your own profile and get a unique URL, which can then be sent via email, text, social media, messenger pigeon, or in any way to anyone to get paid. Previously you would have had to log into the site, find the 'Request Money' feature, then enter the email address of the other person/company to send the request. Now? You just shoot them the link.
There are, of course, other offerings like it that have had much success. You can send money with Square's Square Cash app, Facebook, SnapChat, and PayPal's own Venmo which tallied over $2.4 billion in payment volume last year. In fact, PayPal.Me is much like Venmo, which clearly has seen huge success in the US especially among millennials, for things like splitting cheques. But that's just it, it's been largely focused to a different demographic, and only within the US. Now, PayPal is launching this new service in 18 different markets including Canada, Italy, Poland, Sweden, Germany, U.K, Australia, Russia, Turkey, France, Spain, Belgium, Norway, Denmark, Netherlands, Austria, and Switzerland.
It's incredibly easy to set-up, and literally should take you about 2-3 minutes to do. Go to the PayPal.Me site, you'll log in, choose a handle/extension (your name or company name perhaps), you can upload a logo or image, choose if you are using it to send money to friends/family or for business (which can be altered later), then you just send the link in any way you want be it Twitter, iMessage, telegram, or sky writing. You can even adjust the URL by appending an amount on the end of the link to denote how much you're to be paid. So if you had to pay me $100, I would send my link PayPal.Me/KishoreSawh/100. Simple.
The service is accessed by those paying from the web app, but it's been specifically mobile optimized for ease and speed, and payment from one PayPal account to another are said to be immediate. Within the US the service is free if the payee is using a linked bank account to transfer funds, and if a credit card is used there is a 2.9% fee.
Thoughts
I love this sort of thing because it really does make things faster, easier, and generally safer. Client's will also like the fact that if it's a payment for business, there is the PayPal purchase protection to cover them. It just keeps things easy to track and tidy for tax time or general record keeping, never mind the fact it's easier on a whole when dealing with freelancers. Combine with this having contracts and release forms being able to be signed on your phones and tablets now, and life starts to get a little simpler.
Also, if you want to get even fancier and more 'professional' you can make your own URL from your personal domain using a simple URL redirect so it would look more like, JohnSmith.com/Paypal or whatnot. If you're not going to do this, however, I would suggest getting your PayPal.Me URL set up right away so you can secure the username you'd like, even 'Kishore' was already taken. The bastard.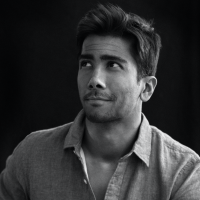 Kishore Sawh
A photographer and writer based in Miami, he can often be found at dog parks, and airports in London and Toronto. He is also a tremendous fan of flossing and the happiest guy around when the company's good.