Samyang has announced a new 85mm f1.4 autofocus lens for Canon full frame cameras. It is the latest addition to the new autofocus capable lineup that flaunts a new design and determination to step up a rung or two in the third party market.
This announcement reveals the offering is currently for Canon only, but it's safe to assume the remaining mounts on the market will eventually be added to the mix as well.  So, if you're building a kit of fast primes and the 85mm focal length is next, you've got another option.
Product HIghlights
– Autofocus
– Aperture range F1.4 ~ 16
– 9 elements in 7 Groups
– Special lens Hybrid ASP 1
– Coating UMC
– Minimum focusing distance: 0.90m (2.95ft)
– Maximum magnification ratio: x0.11
– Filter size: Φ77.0mm
– Number of blades: 9
– Maximum diameter Φ88.0mm
– Length 72.0mm
– Weight: 570g 
A quick look at the Samyang AF lineup
Samyang 14mm f2.8 – $649*
Samyang 24mm f2.8 – $399*
Samyang 35mm f2.8 – $267*
Samyang 35mm f1.4 – $578*
Samyang 50mm f1.4 – $599*
*All the prices listed above are sale prices.
Priced at $750, the Samyang 85mm f1.4 prime now enters the fray with Tamron's 85mm f1.8 VC ($750) and the Sigma 85mm f1.4 Art ($1,200).
Compared to the lens from Tamron, potential buyers face a familiar choice: stabilization or wider aperture?
Sigma, on the other hand, has managed to reach the promised land of third-party manufacturers; being considered by many to be a more accessible and superior option at that focal length. They've earned the right to charge a premium for their lens but, the Samyang's f1.4 aperture and $550 savings should be enough to cause shooters to ponder the choice a bit more.
The Samyang 85mm f1.4 is available for pre-order for $750. Order yours here.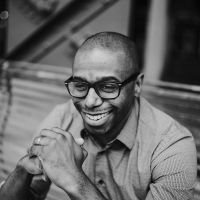 Wendell Weithers
Wendell is based in Atlanta where he shoots events, portraits, and food photography. He also supports his wife Andrea as she runs their cake design business, Sweet Details. Instagram:
Wendellwphoto