Summer is here, and with that comes some summer sales, so if you've been patiently holding out for some really good deals on a variety of things, B&Hs Mega Deal sale is something to look at, and it's today only.
Whilst individual brands are running their own deals, most aren't quite as big as this, and not quite as large a spread. Ending tonight at midnight EST, B&H Mega Deals are on for brands like Benro, Rokinon, Westcott, Apple, Dell, Asus and more, covering a wide gamut of products on steep discount. What kind of products? Well, as the brand names would suggest, there are laptops, lenses, lights, modifiers, tripods, back-up solutions, camera bags, stands and much more. You can find the full list of deals here, but find a curated selection of some of the best below, and continuing sales below that:
ASUS 15.6″ VivoBook S15 S510UQ Notebook $699
Tiffen 77mm Variable Neutral Density Filter $59.99 (from $129)
DJI Phantom 4 $799 (from 1,199)
Benro FIF28CIB2 Carbon Fiber Transfunctional iFoto Series 2 Tripod $199 (from $379)
Benro FIF19CIB0 Carbon Fiber Transfunctional iFoto Series 1 Tripod Kit $169 (from $334)
Benro A373T Series 3 AL Video Tripod & S6 Head Kit $199 (from $329)
Rokinon AF 14mm f/2.8 Lens for Canon EF $599 (from $799)
Rokinon 12mm f/2.8 ED AS UMC for Sony E Mount $339 (from $499)
Rokinon 24mm T1.5 Cine DS Lens for Sony E-Mount $499 (from $799)
Vinta S-Series Backpack Travel Bag $149 (from $249)
Vello Canon EF Lens to Sony E-Mount Lens Adapter $99 (from $499)
Vello Nikon F Lens to Sony E-Mount Lens Adapter $99 (from $399)
Westcott Rapid Box Octa XXL for Bowens (48″) $189 (from $299)
Impact 5-in-1 Collapsible Circular Reflector Disc (42″) $25 (from $50)
Westcott Rapid Box – 26″ Octa Softbox $129 from $169
Apple 15.4″ MacBook Pro with Touch Bar $1200 Off
APC Back-UPS BN450M $29.99
Feiyu SPG Plus 3-Axis Gimbal Rig for Select Smartphones & GoPro3/4/5 $99
ikan MS-PRO Beholder 3-Axis Gimbal for Mirrorless $279 (from $599)
Below find a list of continuing brand sales:
Fujifilm – Up To $1000 Off
Sony – Up To $500 Off
Here's a list of some of the standout deals we recommend:
Nikon – Up To $500 Of PLus Free Battery Grips
Canon – Up To $600 Off Plus Free Battery Grips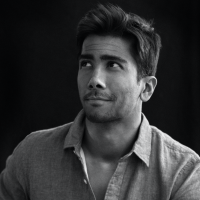 Kishore Sawh
A photographer and writer based in Miami, he can often be found at dog parks, and airports in London and Toronto. He is also a tremendous fan of flossing and the happiest guy around when the company's good.