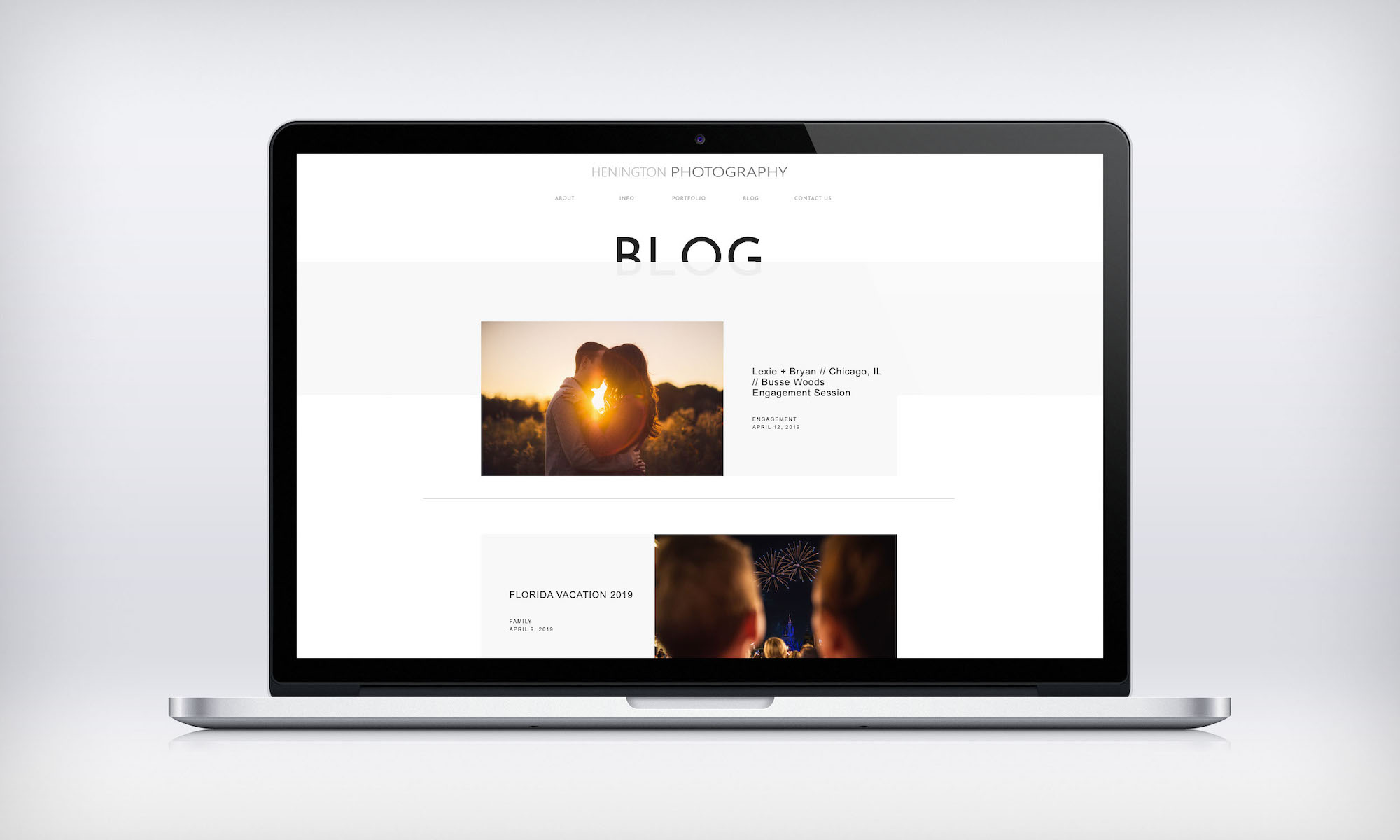 One of the more painstaking parts of being a successful photographer is blogging consistently and doing it well. The challenges are legion: properly sizing images, creating collages, image optimization, uploading, organizing, seo, etc. Often those technical challenges can distract from writing and creating compelling content. Personally, my biggest block to blogging was getting the images how I wanted them in WordPress. It felt like an impossible task to add 50-100 images to a blog and arrange them exactly how I wanted them. So the first time I heard about Narrative, during their initial beta phase, I was intrigued. Narrative is an app-based blogging platform that promises to simplify blogging and to make creating beautiful blogs easy. In this post I'll break down Narrative's features and give you my thoughts on ways that it's awesome, and areas where it could improve.
Interface
Narrative is an elegant, well-designed, and fairly easy to use blogging app for Mac OS that works with WordPress or Squarespace. It loads quickly and once you're in the app, you simply click "create new blog" to get started. Once you've selected the file where your images are stored, you're ready to begin dragging and dropping your images into the post. Yes, it's literally that easy. You can actually drag and drop your images in almost any arrangement you can imagine. You can also resize images in the app to create just about any arrangement you can dream up.
One area where I've had trouble even after many updates is in writing text. It's not a major issue, but almost every time I add a text box and begin typing, the text line will move randomly to a different line and I have to go and click back where I was originally typing to continue. It's a nuisance, but not a deal breaker. Overall, the app is intuitive and works as you'd hope it would.
SEO
Once you've built your blog, you're going to want to optimize it for SEO. This is one area where Narrative really shines. You can quickly and easily add keywords to images and add meta descriptions to the post and it will automatically give you feedback on your SEO. To add keywords you simply click on an image and type in the keywords you want to add. You can even select multiple images at one time to add a keyword to multiple photos.
Post Submission
Narrative will publish your blog directly from its app onto its server, and then directly onto your WordPress or Squarespace webpage. They even have plugins for themes like Flothemes, Pro Photo, and Showit to ensure the sync works properly. Once you're all setup and after you've written your blog and optimized it for SEO, you click "Publish" and Narrative does the rest of the work for you.
Speed
When you build a blog, you're adding lots of images to your post that have a tendency to slow down loading speeds unless you size the image perfectly and use an image optimizer to reduce the overall size of your file. Narrative does the optimizing for you. All you have to do is link Narrative with you're images and build your blog.
The blog post is also hosted on Narrative's servers, so when it's working well, it's very fast and it's going to save you some storage space on your own server. This of course presents an area of concern. Namely, what happens if Narrative's servers crash, or if they close up shop? For example, last week they launched a new update which increased their server use substantially and caused widespread outages for a few hours. My blog posts were unavailable as were many other photographers' I know who use Narrative. Again, this was frustrating, but not a deal breaker. Sometimes servers go down. The folks at Narrative worked immediately to fix the problem and wrote an e-mail to every user who was affected, describing the problem and the solution. I haven't had any problems since and everything is working great. That brings me to the next thing I like about Narrative, their people.
Update: It's been 6 months since I wrote this initial review and have had absolutely no problems with Narrative servers going down. In fact, it appears their servers have gotten substantially faster and more reliable. I would recommend Narrative without reservation.
Customer Support
I appreciate the transparency of the people at Narrative and their willingness to recieve feedback and impliment changes that make their app better. When I first tried Narrative as a beta, it was admittedly extremely buggy and I wrote many e-mails outlining the challenges and things I needed to have improved if I was going to pay for the app. In the past few months, they've fixed most of the bugs and implemented many of the things I (and many others) suggested. It's important to remember that this is still a fairly new piece of software, so there are going to be bugs, but it's clear to me that the people at Narrative really care about their customers and the product they're putting out. They are quick to fix bugs when they're reported and they release frequent updates adding new features and improved functionality.
Pricing
Narrative offers three different monthly tiers, $9/month (Lite) for 10 published blogs, $12/month (Basic) for 50 published blogs, and $20/month (Pro) for unlimited blog posts and the ability to export your blog post as a JPEG. This is a useful feature in the event that you ever leave Narrative but don't want to pay to have them continue to host your blogs. Or in the extremely unlikely event that Narrative closes shop, you'll have all of your blogs backed up. They also offer a discount on their packages if you pay annually. I think these prices are fairly reasonable, considering all that Narrative does and the fact that they're actually hosting your blog posts.
Conclusion
Narrative has been revolutionary for me in terms of blogging. Gone are the feelings of dread when I sit down to write a blog post. I'm not worried about creating duos in one app and then importing them into WordPress and hoping that I added them in the right order, lest I have to go back and forth cutting and pasting into the correct order. Narrative just works. It's easy to use, efficient, and allows me to focus on creating great content instead instead of being bogged down by technical dead ends when designing a blog. Narrative has made blogging a more joyful experience.
Narrative has room for improvement though, though. It needs to become more reliable (see the server outage above). It really should allow all users to download the JPEGS of their blogs or provide another method of backup to ensure that users won't lose their posts entirely if a catastrophe happens. It should also import the images directly into the app. Currently, if you move or delete the folder you used to import images into Narrative, the images go blank in the app and you have to relink them to make any adjustments. Given my experience with the app and their team thus far though, I have no doubt that they'll continue to improve the app. They have done that so far and I see no reason to think they won't do so going forward.
In the end, I highly recommend Narrative for any photographer looking to optimize their workflow, enhance their SEO, and fall in love with creating beautiful blog posts again.