Model Mayhem, the social networking site used by many aspiring photographers and models alike, has restructured their membership level into a three tier system: Basic, Premium and VIP. The paid membership levels are being advertised as a vast improvement over the site, however many of its members beg to differ.
Since the beginning, the free membership level was enough to connect many photographers, aspiring models, fashion stylists, hair and makeup artists and other creatives, to produce content that would improve everyone's portfolio. In addition, the site also provided resources to help educate everyone in the industry. The perks of the paid memberships weren't a necessity.
Beginning this month Model Mayhem is making it more difficult for members to connect with each other outside of the paid membership system. The days of being able to send general private messages are gone. Members are now required to have a paid subscription to contact anyone outside of their contact list unless they first accept a friend request whereas before they could send up to five messages a day to anyone outside of their circle. It is the process of having to go through friend requests that is a gripe among many. Existing paid memberships are being grandfathered in with legacy memberships. Meanwhile the Premium membership is $6 per month while VIP access will cost $10 per month.
With this new tiered system, the basic level is severely limiting. To reap the benefits, it looks like it will be necessary to invest in a paid subscription. For photographers looking for other outlets to build their portfolio with a decent free membership level, there are other sites such as One Model Place. Other alternatives are to start connecting with local modeling agencies and building lasting relationships and develop a network from there.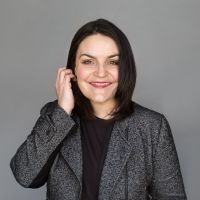 Brittany Smith
Brittany is a fashion and beauty photographer who works between NYC, Montana and LA. She photographs the way she has always wanted to feel and believes in the power of raw simplicity. When not behind a camera she can usually be found at a local coffeeshop, teaching fitness classes at the YMCA, or baking something fabulous in the kitchen. Instagram: @brittanysmithphoto