In a bit of a surprising move, Adobe has incorporated support for Sony ARQ files in the latest version of Lightroom Classic CC (7.3(, even though they made no mention of this in their official release notes. ARQ files, for those who may be unfamiliar, are the files created by Sony's Imaging Edge software when it merges the ARW files that make up a set of Pixel-Shift images, as can be done with the A7Riii.
The problem up to this point was that those files weren't readily able to be read and altered by the popular post processing softwares, like Lightroom or Capture One – not without first being converted to a different file format like a TIFF or DNG.  Something you could use a third party software like SonyPixelShift2DNG for.
Sure, you could use Sony's own software, but it's not very good. Now though, ARQ files, once created in Sony's Imaging Edge, can be dumped into Lightroom, and that makes things a lot cleaner, as it cuts out a file conversion process, and essentially gives you a raw file to edit in Lightroom. Well done Adobe.
This is a big step, and what it suggests to us here at SLR Lounge, is that Capture One needs to respond in kind. There's no question that Sony's growing marketshare has given a marketshare boost to Capture One also, and with so many Sony users choosing Capture One it would seem Phase One needs to offer this same functionality, as it would seem ludicrous to partner with Sony and have another processing software offer more functionality of Sony files.
I've asked people at Phase about this before, and have had no definitive answer, but the company has previously published the following in reference to Pentax's version of pixel-shift, which we can assume extends the same with Sony:
"We currently do not (and probably never will) support this merging, but we do read the first file-part in the raw-file, which is basically the first image taken. Therefore, the user will not see the added resolution/detail benefit in CO."
For the time being, should you want to use C1 to process PixelShift files, you can use a free software called SonyPixelShift2DNG (beta) by LibRaw, and with it you can actually get those files into Capture One or whatever processing software you choose.
We've featured software from LibRaw before called DPRSplit, a software that theoretically makes it possible to achieve a final image with a 1EV better DR from a 5D IV. SonyPixelShift2DNG though, is a bit more practical and compelling. It's quick, smart, and easy.
SonyPixelShift2DNG performs the two following tasks:

Combine 4 source ARW files taken in Pixel Shift Multi Shooting mode and save the result as a DNG;
Convert the ARQ files resulting from Sony's Imaging Edge Viewer software (so, already-combined quartets of ARW files) to DNG
At the core SonyPixelShift2DNG will scan a collection of files and automatically select Pixel-Shift sets, ignoring other files, making for less manual input and speedier processing. When those files are combined, you are provided with a finished DNG file with the benefits of Pixel-Shift that can be then put into Capture One or Lightroom to be polished. All previous ARQ files are also able to be converted as such.
You can get SonyPixelShift2DNG Beta here, and check out the host of other applications LibRaw has on tap.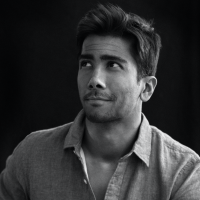 Kishore Sawh
A photographer and writer based in Miami, he can often be found at dog parks, and airports in London and Toronto. He is also a tremendous fan of flossing and the happiest guy around when the company's good.