We've spoken before of the marketing potential Instagram holds for your business, but what is to be said of Instagram's ad system?
Since Facebook's takeover, Instagram has grown exponentially as the place for small business owners, big brands, freelancers, and all varieties of creatives to showcase their work and reach new audiences. In just over a year, photographers have had the ability to boost posts and add call-to-action buttons to their posts and ads in order to direct potential clients to their website or portfolio, and these features were first rolled out and tested by consumer brands like Target, Kate Spade, J Crew, etc.
Facebook has integrated the mobile app so well into their system, ads take mere minutes to create, and with Instagram's latest implementation of business analytics tools, photographers need to be spending more time learning their way around the app to develop marketing and advertising strategies that directly target audiences that just cannot be reached organically. The app is constantly changing, morphing into a more robust tool for sales than ever before, and the next big move is here.
Next week Instagram will roll out a feature for brands to promote specific products that individuals can click through and purchase all from the app. You can see it demonstrated above, and although for photographers this may not be the most ultimate path to direct sales (though who knows), it forces us to get a bit creative when it comes to selling additional products such as albums, prints, canvases, and wall art. Our main source of revenue may be elsewhere, but there is so much more potential for earnings through secondary sales like these, and it could pay to develop a whole other facet of your business using this resource as your tool.
This is the future of advertising, and as such it is our task to find ways to work with and mold its features to facilitate our businesses. Take advantage of the world's largest mobile ad platform with access to over 500 million users at your fingertips – learn more here.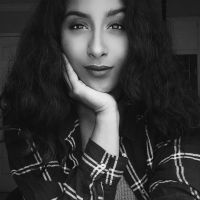 Shivani Reddy
Shivani wants to live in a world where laughter is the cure to pretty much everything. Since she can't claim "Serial Bingewatcher" as an occupation, she'll settle for wedding/portrait photographer at Lin and Jirsa & marketing coordinator here at SLR Lounge. For those rare moments when you won't find a camera in her hand, she will be dancing, eating a donut, or most likely watching Seinfeld. Follow her on Instagram:
@shivalry_inc