This week everyone's favorite social platform and favorite to hate on added a new feature that we've longed for: threaded comments. Anyone who has ever been tagged on an image on Instagram knows that having any semblance of a conversation on the platform can be challenging and difficult to keep track of. This new update should remedy that to some extent.
"Comment threads help you keep track of conversations and make it easy to respond to a specific thread. This update will make your feed an even better place to share interests, get inspired and connect with others.

Now, when you hit reply underneath any comment, your response will automatically be grouped right underneath it in a thread. – Instagram"
It seems to simple, doesn't it? So basic that it should've been there from the start, but how often is common sense common practice? What we as users of the platform should also take from this is that IG is placing direct and high value on interaction and engagement; it wants to be both the subject of conversation and where that conversation takes place.
Just as we've seen Facebook do over the past year or so, commentary on a post greatly extends the reach of that post. Of course we don't know precisely how the algorithm works, but anyone who keeps track knows that back-and-forth commentary will boost reach tremendously, and in the algorithmic feed of IG that matters. This should spell in big bold letters that photographers need to be engaging with their viewership, and that's something they typically don't.
What most photographer pages look like is a curated collection of posts made into a gallery for showcasing, and while that's great, the algorithmic feed sort of prods us into doing more. It wants us to post stories for which the reward is more reach and likewise for comments. But really, commenting is autotelic.
The fact is, that if you're not engaging with the audience on your platform should they comment, you're letting golden opportunities go by. Not only will your reach expand but likely your user base. So, if you've been looking to find a way to rise above the plateau that is your IG follower count right now, this news is backhandedly telling you how. Comment, and often.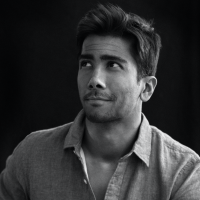 Kishore Sawh
A photographer and writer based in Miami, he can often be found at dog parks, and airports in London and Toronto. He is also a tremendous fan of flossing and the happiest guy around when the company's good.