Canon's original 24-105mm f/4L IS USM lens has long been one of the most widely available and lowest-priced L lenses on the market. It was sold paired as a kit lens with Canon full-frame cameras for years, ensuring that copies abound in the local classified ads at a very reasonable price point.
After many years with a strong presence in the photography world, the 24-105mm f/4L IS USM has received an update in the form of this lens, the 24-105mm f/4L IS USM II.
This focal range is a very versatile one, more so than its sibling, the 24-70mm. As much as the exceptional sharpness and faster aperture of the 24-70mm f/2.8L II is appreciated, the extra reach afforded by the 24-105mm f/4L IS USM II is also, particularly for portrait work.
24-105mm covers the basic bases most photographers will need in a single lens, making it a good choice for occasions where packing around more than one lens would be cumbersome or feel like overkill. For those just starting their lens collection, this also makes it a good first lens, or a first L lens.
BUILD
Per Canon, it is dust-and-weather resistant, and it feels solid with expected heft. The copy tested, however, had a peculiar defect. I didn't notice it while shooting, but as I was taking product photos I spotted a small fleck inside, and equipped with a macro lens, I was able to get a good look at the offending particle. It's some kind of a fuzz ball, for lack of a better term, and it's unclear whether it was a manufacturing defect encapsulated at the factory or a dust-resistance failure. It seemed very stationary so I'm inclined to suspect the former. It did not appear to affect image quality at all, and upon its discovery, I tested the 24-105mm f/4L IS USM II against another lens and could not see any detriment to images.
IMAGE QUALITY
As with many aspects of this lens, it all comes down to perspective. It's a sharp lens, but it isn't in the league of say, the 100mm f/2.8L Macro. If you are accustomed to shooting with super sharp glass and are a chronic pixel peeper, you may not be satisfied. If, however, you are upgrading from a non-L zoom or a lower-end prime like the 50mm f/1.8 STM, you will notice an improvement. The latter is quite sharp except wide open, whereas the 24-105mm f/4L IS USM II does well through the range.
This begs a question, however; is it sharper than the version it replaces? It is. It is sharper, particularly outside of the center, but not so much that you may want to rush out an upgrade if you already have the original.
You can check the MTF charts to see, but there is more to be said for lens performance than strict sharpness, particularly at this level. Canon L glass is known for its consistency throughout the range and to have good control over things like lateral chromatic aberration, light transmission leading to better T-stops. Purple fringing on this new version is absolutely minimal and according to DXO (yes, not the absolute best here) the T-stop is 4.4, an improvement on the original's 5.1.
Color and contrast are where this lens really shines, and these were also strengths of its predecessor. This is where it shows itself to be an 'L' lens, aside from build quality. The contrast, in particular, works well to enhance the appearance of sharpness in this lens. Images produced have a more "professional" look than, for example, kit lenses that are shipped with entry-level bodies.
It is a fitting kit lens for a prosumer body, and an all-around higher quality lens than the standard APS-C kit lenses, though it is also considerably bulkier and heavier. This version is actually larger and heavier than its predecessor which is going to be a bit of a problem for some, considering the nature of this range to be used for travel.
Bokeh-holics, though, might want to keep shopping. The bokeh it can produce is nice and smooth, no complaints there, but at f/4 it is not ample, particularly at the wider end, as to be expected. If you're stuck on creamy, dreamy bokeh, you're expectedly better off with a fast prime or a 70-200mm f/2.8L II.
PERFORMANCE
The least impressive thing about this lens in my experience was the image stabilization when shooting still images. Having used other new lenses recently that did dazzle me with their abilities for comparison, I found the 24-105mm f/4L IS II USM's image stabilization to be lackluster.
For instance, with Tamron's SP 150-600mm f/5-6.3 Di VC USD G2 I was able to shoot sharp images hand-held at 1/60 at 600mm. With this lens, I found some images shot at 1/125 at 105mm to exhibit motion blur. Clearly, the photographer deserves some blame here, but the 24-105mm f/4L IS II USM's image stabilization did not save the day the way the others would.
On the other hand, when shooting handheld video the image stabilization did actually come through. Is that a reflection of unit inconsistency? Maybe, but unlikely.
The image stabilization was really the only major gripe performance. No issues were noted with autofocus and as mentioned above chromatic aberration is well-handled.
The were only two reasons to wish for a different lens while out and about with the 24-105mm f/4L IS II USM, and those were the desire to let in more light while already pushing the limits of high ISO to get a usable shutter speed (which wasn't particularly helped by the IS,) and when dealing with a background that would look much better with more blur. Otherwise, it proved to be a very versatile lens that could cover a lot of ground with its capabilities and did not disappoint with image quality.
In the studio with strobe, where apertures wider than f/4 are seldom necessary anyway and high ISO is less relevant, there were zero detractions.
VALUE
To consider the value of this lens, one must consider the competition. This is a very crowded sector of the lens market. This lens currently retails at B&H for $1099, which isn't quite in bargain territory but is significantly less expensive than the superb 24-70mm f/2.8L II USM.
The best value would come with purchasing it as part a 5D Mark IV kit. With current pricing which includes $400 in instant savings from B&H, the lens accounts for $800 of the $4,199 price tag.
So it isn't the least expensive of the plethora of options, but it is a high-quality product. There is some concern with retention of resale value though because it is a kit lens and thus very common and frequently resold. The first Canon 24-105mm f/4L can be found in the $600 range on the used market because of this, so keep this in mind if considering a new purchase with the thought of one day selling.
CONCLUSION
In my time with this lens it spent a good while attached to my camera for its sheer versatility which speaks to it being a good walk-around lens for those who aren't averse to carrying a DSLR on a photo excursion, and the extra reach makes the 24-105mm focal length attractive in comparison to a 24-70mm for portrait shooters, particularly those that inhabit the studio and use strobes.
So, with such a crowded market for this focal length, why buy this particular lens? If you place more trust in OEM lenses than third-party, that narrows the pack down some. If you can do without an extra stop of light and the bokeh that accompanies it, a 24-105 lens is a solid choice, and this one particularly. If you frequently shoot in very low light or need really blurry backgrounds for your style, you would probably do better to purchase a faster lens.
If you're buying new, this version is currently priced at only a hundred dollars more than the original version, so it makes sense to choose version II if you're set on a Canon 24-105mm L lens and don't have the original.
SAMPLE GALLERY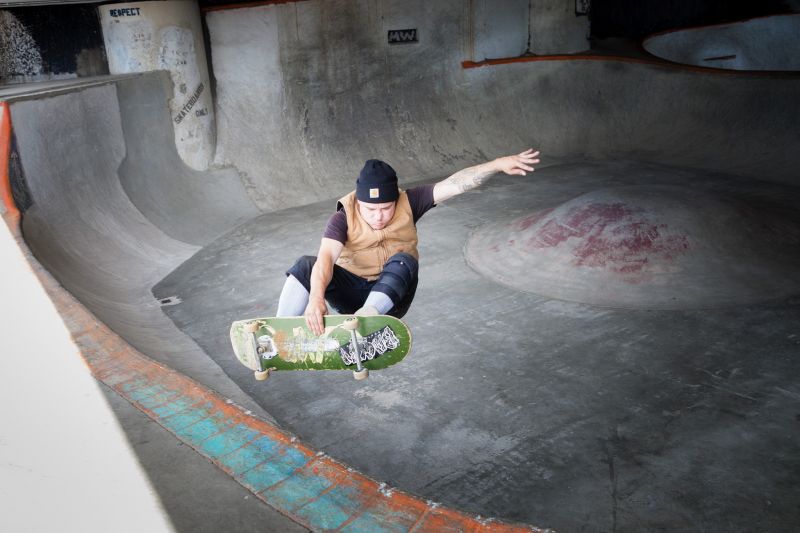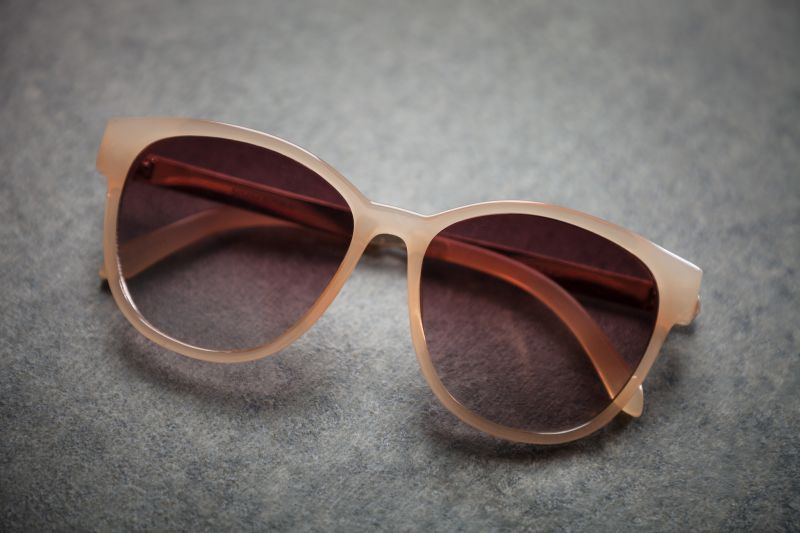 ALTERNATIVES
Canon EF 24-105mm f/3.5-5.6 IS STM Lens
Sigma 24-105mm f/4 DG OS HSM Art Lens for Canon EF
Canon EF 24-70mm f/2.8L II USM
Sigma 24-70mm f/2.8 DG OS HSM Art Lens for Canon EF (Preorder)
Tamron SP 24-70mm f/2.8 Di VC USD G2 Lens for Canon EF (Preorder)
Tamron SP 24-70mm f/2.8 DI VC USD Lens for Canon Cameras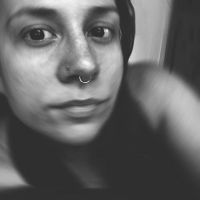 Holly Roa
Seattle based photographer with a side of videography, specializing in work involving animals, but basically a Jill of all trades. Instagram:
@HJRphotos