In March last year, Instagram announced their plans to allow clients to book with business from directly within the app, and the rollout of that functionality followed soon after. This was part of the effort Instagram had been taking in the past year to make advertising easier to do, giving users more sharing options, metrics to track, galleries, stories, and so on.
Make no mistake, this is a significant move for Instagram, and with the benefit of hindsight, it seems almost obvious that this would be the next step. First it was the business profiles, then deeper analytics for said profiles, then easy advertising for them, and then the 'buy now' button that let users actually purchase products right through Instagram. So being able to book a service or appointment is the natural progression.
The next major step in this natural progression, however, is about to roll out, as TechCrunch  has confirmed that Instagram has just quietly added a native payments ability:
"It lets you register a debit or credit card as part of a profile, set up a security pin, then start buying things without ever leaving Instagram."
Yes, IG users will soon be able to actually seek or stumble upon, select and purchase right from within Instagram. This is not to be confused with Instagram's existing Shoppable Tags feature which sends you 'out' of the app (in a manner of speaking) to a business' website in order to make a purchase, as the new feature will be all 'in-house'.
It wouldn't be unfair to say that this is Instagram's biggest commerce move to-date, and will make it a much more significant player in the e-commerce arena, a place it clearly has intended to be for some time and is perfectly suited for.
Whilst details are scarce at this time, questions are not, and one of the primary being "Is Instagram going to take a percentage of revenue for transactions done on its site?"
Well, we are not clairvoyant, but it would come as little surprise if they took the Facebook route, aka the 'drug dealer's method' when it comes to this, which is doing it for free for a while, getting you used to it and hooked on the process, and then charging. But even if Instagram chooses not to work this way, sellers will likely have a significantly higher ad spend on the platform.
What does this mean for the photography industry? A lot, probably. Instagram, despite the vehement expletives some photographers use to speak about it, is still the quintessential expression of modern photography trends, in my humble opinion. From the curatorial to the editorial, as Editorial Director of Instagram, Pamela Chen says, Instagram is not only where the images are, but where the eyeballs are. So this new feature just further solidifies how important it is. So if you needed more incentive to utilize it, you've got it.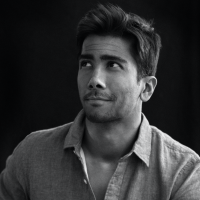 Kishore Sawh
A photographer and writer based in Miami, he can often be found at dog parks, and airports in London and Toronto. He is also a tremendous fan of flossing and the happiest guy around when the company's good.