In the "normal" working world, your CV is crucial to acquiring the employment you desire. If your hope is to become a professional photographer, a website and portfolio are our equivalent of a CV. Having a strong portfolio is the first step to take you from aspiring amateur to full-time, ludicrously wealthy, pro. Well, maybe not the wealthy bit. The question I want to address in this article is "How do I build a decent portfolio on a budget?". As a Still Life photographer I'll be coming at this from that angle, however, much of what I'll say applies to any photographic discipline.
What Is Testing And Why Is It Important?
Testing is a term commonly used in the industry to describe the process of working on un-commissioned, unpaid jobs with the intention of building your portfolio, testing a new technique, or working with new crew members. It is an essential practice if you hope to get ahead as a photographer of any kind. Not only is it invaluable to you as a photographer but the same can be said for Art Directors, Models, stylists, retouchers, even assistants. Test shoots can, and should, benefit all who give up their time for them.
As a Still Life Photographer, one can usually get away with being the only crew member on a test shoot. It may be a lonely shoot but it does make the process that much easier. Despite this, if you do require another crew member (or if you're attempting to build a fashion portfolio) then it is still possible to find like-minded individuals willing to test. But, and it's a big BUT, nobody will be interested in testing with someone who is completely unproven. If you have zero work to show, then people will be reluctant to give up their free time to a photographer who they do not know.
With that in mind, you'll often find willing crew members at universities, models on various online sites (Model Mayhem, Instagram, etcetera). So long as you can convince people of your vision and get them passionate about the project, crew members can be found in many places.
Testing is (or can be) expensive. Depending on the particular brief, I can only imagine how much it would cost to organize a fashion shoot, and that's just the monetary side of things, testing also takes time which is, arguably, another expense. In life, we all have to work to a budget but that doesn't mean you can't test, you just have to be sensible with your costs.
The Art Of Buy And Return
Since the dawn of time stylists across the world have utilized this technique. OK, perhaps it's not been going on that long but it is an established practice amongst stylists. I've heard stories of people returning suitcases full of clothes, large pieces of expensive furniture, all sorts. One of the biggest barriers to testing is acquiring the product. For a still life photographer, you want your portfolio to contain some "luxury" brands. After all, you don't want to shoot cheap brands as a professional, I imagine, so your portfolio needs to be filled with the type of things you want to shoot. Thankfully, mastering the art of buy and return breaks down the barrier (at least for that which can be returned).
I first became aware of buying and returning for shoots when my girlfriend worked as a stylist, I heard many stories about the practice and was amazed at how commonplace it was. Subsequently, I worked for a large online retailer and accrued an in-depth knowledge of online selling regulations which has aided me in returning almost every product I've used for test shoots. Some items I am happy to consume (see below) and some are so low in value that they don't warrant returning; not everything you photograph has to be "luxury".
The Law (In The UK At Least)
This section is likely to cause all of you to glaze over, so I'll keep it short.
If you buy something online in the UK, we have laws which used to be called the Distance Selling Regulations but are now referred to as The Consumer Contracts. They cover a wide range of eventualities for buying goods online, but for us, one of the most important parts is that you are allowed to buy something, open it, inspect it and then change your mind about the purchase and return it. That's law. There are certain/obvious caveats, like not being able to return perishable goods, not being able to damage the product and then return it and so on. It's important to note here that while you can open things, you cannot damage the packaging. Essentially, it has to go back in a sellable condition, so the shop doesn't lose any money. Hence, with items like perfume which are wrapped in cellophane, you CANNOT open these and then return them. The law is different for items purchased in store and as such I buy all products I'm going to shoot online.
The beauty of this is that nobody suffers. If you damage a product and still expect a refund then, firstly that's not possible, and secondly, I see that as pretty unscrupulous. For example, if you attempted to usurp returns policies by claiming something was defective, thus forcing the refund.
With that in mind, don't go to little shops which could suffer from this type of behavior. Instead, use large companies with established returns policies. ALWAYS read the returns policy of wherever you're buying from. While everyone has to operate by the law, you'd be surprised how many companies are unaware of that law, the last thing you want is an argument when returning something.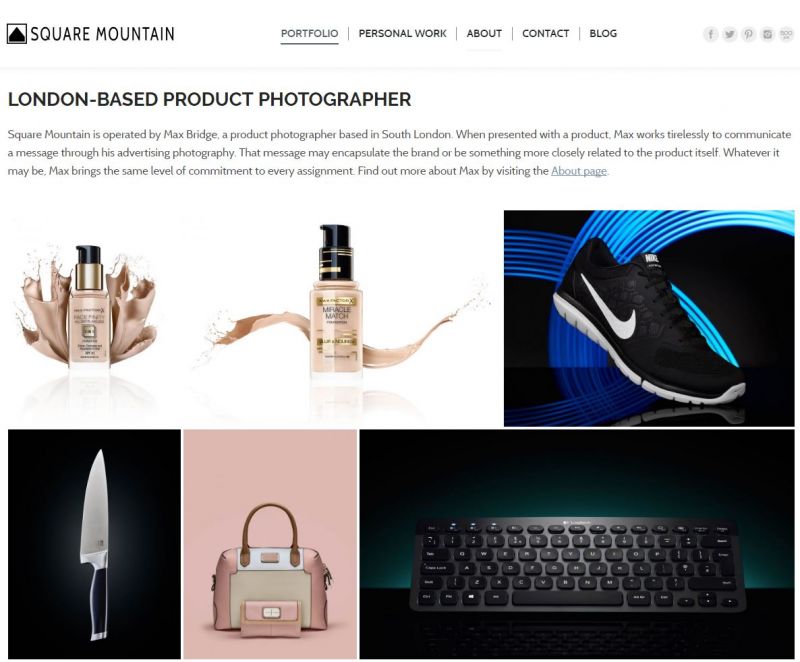 Final Thoughts
Buying and returning goods after you've photographed them is just one way of being able to build your portfolio on a budget. If you can apply this type of creative thinking to every element of your shoot then I'm confident your Still Life portfolio will soon be bulging with high-end imagery of "luxury" brands.
Some may see this process as being deceitful, and while I understand that view, if nobody suffers, the product is returned in a sellable condition, what's the issue? The first time you do this you may feel as though you're doing something wrong but, trust me, people all over the world do this on a far larger scale than you would.
Many of the images in my portfolio are from test shoots, and anything I purchased which could be returned, I did. Another great method is to photograph anything suitable you buy. It's an obvious one but often difficult to adhere to. Buying a new phone? Photograph it first then use it.
This article operated on the premise that you already have the gear necessary to shoot. If you don't, then that will present an additional barrier to you. With that in mind, however, it is not necessary to use the latest and greatest gear, nor to have every item under the sun in your arsenal.
The key to successfully building a portfolio on a budget is learning to work within your means and get creative with the budget you have. You also need to ensure that you know all the photographic techniques necessary for your shoot. Don't waste your time and those on your crew by fumbling your way through the shoot. Check out all the education in the SLR Lounge Store to help you on your way.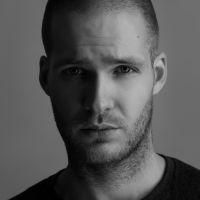 Max Bridge
Max began his career within the film industry. He's worked on everything from a banned horror film to multi-million-pound commercials crewed by top industry professionals. After suffering a back injury, Max left the film industry and is now using his knowledge to pursue a career within photography. Website:
SquareMountain 
Instagram:
Follow Author