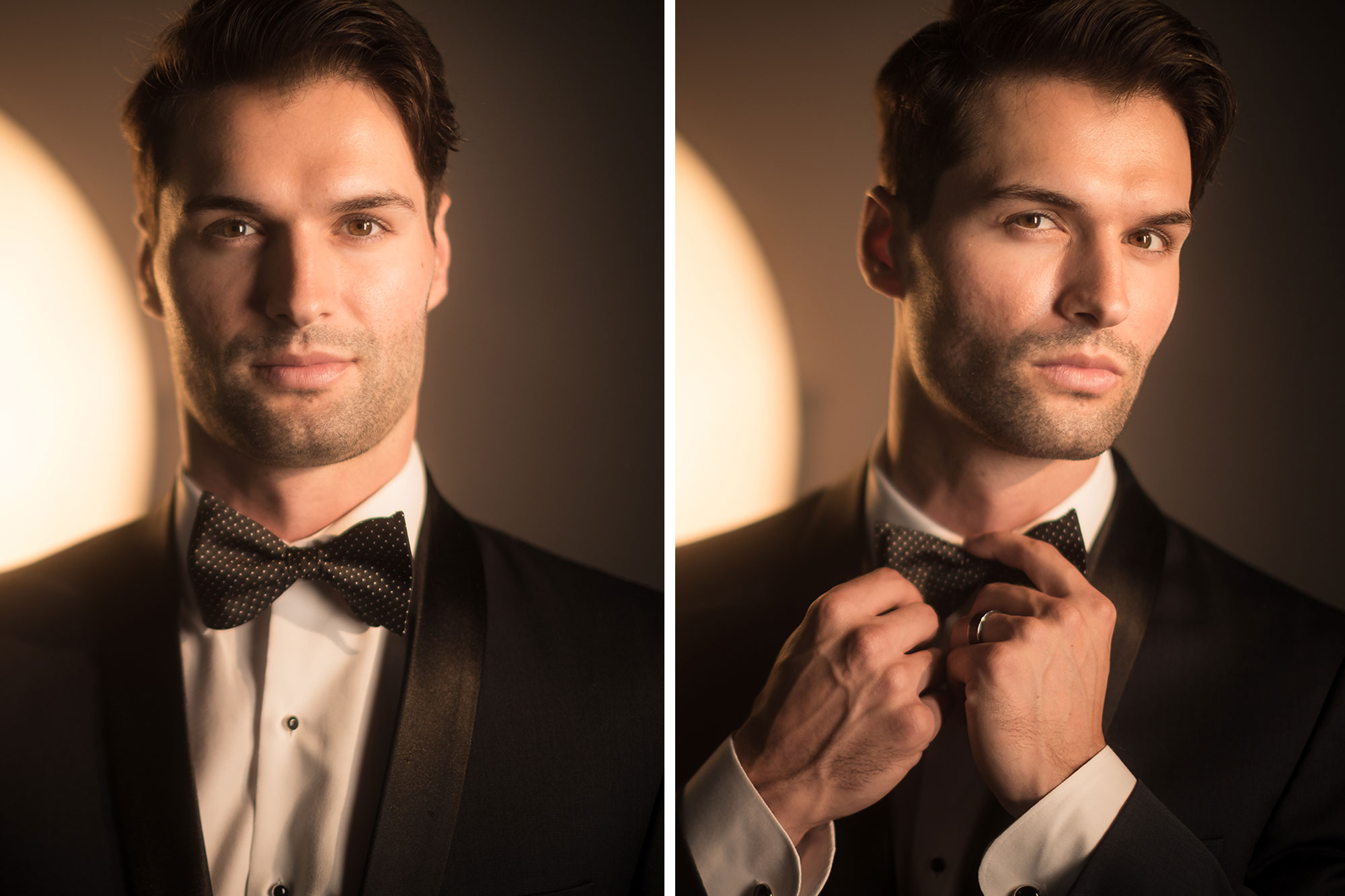 Welcome to our Minute Photography series, where we explain photography and lighting tips & tricks, myths, and techniques. For more education and details on concepts related to this article, be sure to check out our Complete Posing Workshop.
Join Premium
Better portraits and headshots start with a chiseled jawline and proper facial positioning. In just 60 seconds and three simple steps, we are going to show you how to give men a chiseled jawline.
STEP #1: EXTEND THE NECK
Start by asking your subject to slightly extend his neck forward, which will tighten the skin around the jawline. Be sure the subject doesn't extend too far forward, however, or you'll risk making the extension visible, creating a "turtle" effect.
STEP #2: USE THE SHADOWS
Turn the subject's chin into the light to place the broad side of the jaw into shadow, which will narrow the face and help define the jawline.
STEP #3: ADJUST THE CHIN UP OR DOWN
Making adjustments to the chin, either up or down, will help further define the jawline from the neck. When the angle and lighting come together and the chin is in place, finish up by directing the subject into the right expression, which should fit the mood of the image you're capturing. Don't make the subject laugh, for example, if the image is dark and dramatic, unless you're purposely aiming to capture such a juxtaposition.
BEFORE AND AFTER
If we look at before and after images, the impact of making simple adjustments becomes apparent. All we did was adjust the pose and angle of our subject while all of our camera and lighting settings have remained constant.
Now, take this simple technique and get out there and shoot!
Join Premium
Stay tuned for more simple & effective photography tips & tricks in our Minute Photography series, and don't forget that you can find more of the best education in photography, from mastering manual mode to lighting and posing your subjects, at SLR Lounge Premium.