The digital revolution is here and we can either complain or do something about it. This means that we have to learn how to play online in order to survive and thrive. How to sell online. How to market online. How to manage online. How to _everything_ online.
If you wanted to sell products online, you'd probably use a platform like Shopify or build an Amazon Storefront. But what if you want to sell and manage your photography service online, what do you use?
The good news is there are many options out there. The bad news is also that there are many options out there. We use one tool for our website, another to capture leads, another to track leads, another to communicate, another to send proposals/invoices, another to sign contracts, another to track tasks, another to process payments, another to deliver images, etc, etc.
In the end, you are spending 80% of your precious working hours on administrative tasks (especially if you're OCD like me). Thankfully there are some all-in-one CRM solutions which combine many of these tasks into one.
From what I've seen, there doesn't seem to be a clear winner in this space and most photographers are left disillusioned or overwhelmed. But maybe this is about to change.
About a year ago I was introduced to a new platform called Bloom.io (formerly known as Picr when I first was shown), which is doing something different. From what I can tell, it's the only marketing-CRM that gives you very powerful tools not only to manage existing clients but to acquire new ones by giving you some pretty insane lead generation tools.
Who Is It For?
This is sort of the great thing about Bloom from my research, it's easy to get started if you're just a beginner starting on your own, and it's an incredible asset to automate your existing business if you're an established professional. For the new photographer, you can launch your website, portfolio, and all your lead generation and contract templates are there to get you going. For the established pro, you can use Bloom to automate your already working system freeing up your time for things that matter the most to you like personal time, or spending more hours behind the camera instead of behind the computer. So the short answer is it's for everyone!
Key Features Of Bloom:
A sleek and easy to use interface. Immediately after logging in for the first time you're presented with a streamlined guide of what to do to get up and running along with several embedded "how to" guides for additional help. Working through them was a breeze and once that's done, the layout is simple and easy to navigate making managing your business a breeze. 
Built-in website chat messenger. (This feature when paired with the mobile app is amazing) This feature alone was worth the price of admission for me. I've been able to communicate with potential clients while on the road, on set, and anywhere that I at least had cellular access! The ability to respond like a text message and send as a chat or email to the lead is kind of unreal and incredibly useful for those fast-turnaround bids.
Revolutionary forms that do the selling for you. (You can practically automate everything!) I'm still diving into this section of my setup. It's kind of overwhelming having never used a system like this before, but it's really laid out well, especially if you have your info and contracts ready to go already. In the next few weeks I hope to have my system completely automated and cannot wait to see how it works with my clients.

Includes a website builder and image galleries. I'll be honest, i've not even tested this feature out yet since I already own about 5 different websites and galleries, but for someone new without a domain there are a TON of features which can help get your business and brand up and running.
The price is right. (You can try the system for free with a 2-week-trial!) After your two week free trial, you can roll into a $9/month plan and always upgrade from there. Even with the full-platform it's on par with an Adobe Subscription.
Conclusion
There are a lot of CRM tools out there, but few that i've seen have been as easy to dive into and get rolling as Bloom. While i've only scratched the surface of what you can do on their system, i'm already in love with it and will be spending a lot of time over the next few weeks expanding on my automation, packages, and contracts. All so that I can make my website a one-stop-shop for all of my future work, freeing me up to spend more time face to face with my clients.
Another thing I've loved is their 24 hour support. Anytime I had a problem on my end, or with a feature that I felt could be added, the support team was there and ready to help. In fact all the things I mentioned as a feature request have already been implemented in the system!
If you'd like to give Bloom a try, it comes with a free 14-day trial and as an added bonus, they're giving an additional 30% off for your first year to all SLR Lounge readers who use this link!
Do you use any other CRM tools? Which are your favorites and why? Be sure to let us know what you think if you're already a user of Bloom (past or present), and if you decide to give them a try for your Photography business.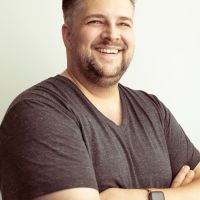 David J. Crewe
David J. Crewe is a full-time commercial photographer and Senior Editor with SLR Lounge. Based out of both Southern California & Las Vegas, Nevada. View his work and blog:
DavidJCrewe.com
Follow his Instagram:
@DavidJCrewe