We've spoken at length about the value of prints in this business of ours. Regardless of the type of photography you do, there's a level of satisfaction derived from the images to both you and client when the images are tangible prints. We've also spoken at length about Fundy Designer as our software of choice for designing albums and print sales, and today they've released an updated version of their software which comes with not only a new feature-set, but with a new tiered pricing structure.
The tiered structure starts at $199 for Fundy Suite Lite, $349 for Fundy Suite Pro, and $499 for Fundy Suite Studio.
"The Fundy Suite Lite is the perfect starting point, priced at $199, for the emerging pro. Allowing them to design and sell the most popular album and wall art in the industry. The Fundy Suite Pro, priced at $349, add more professional options such as previewing custom framed prints and designing larger albums that are coveted by high-end brides. The top-tier Fundy Suite Studio, priced at $499, is created for the large studio, allowing up to five computers to run the Suite simultaneously."
Fundy software also offers a Pro Enhancement feature package that's available for $179/year, and brings with it skin retouching in the form of Athentech's Perfectly Clear that lets you control the level of retouch for things like skin resurfacing, blemish removal, and eye brightening, and the package also brings access to online proofing with Design Proofer for client feedback, managing revisions, and general client communication. Last but not least, Pro Enhancement subscription brings access to new ad-ons to the suite as part of the package. At this time and for a limited time only, all three licensing tiers bring with them 3 free months of the Pro Enhancement package.
It's worth noting that Fundy's broad adoption among wedding professionals is not without reason, and that's partially due to the mix of professional album design (template-free but also with the popular auto pro-album designer) and ease with which something great is created, but also that Fundy integrates sales tools that allow photographers to conduct sales sessions with their clients either in-person or virtually, and assist with sales even for those who find selling difficult. All of that and their integration with popular print labs. Check out the link below for a walkthrough of how we use Fundy Designer:
You can find out more about Fundy and check out a free trial of the software here.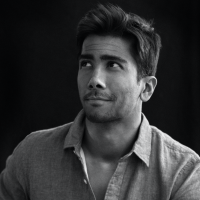 Kishore Sawh
A photographer and writer based in Miami, he can often be found at dog parks, and airports in London and Toronto. He is also a tremendous fan of flossing and the happiest guy around when the company's good.