Here's the gist: it's being reported from several nations through official statements and from some airlines, that there is a different travel ban of sorts that is affecting flights to the United States from 13 countries. As of the latest news, ALL electronics other than cell phones have been banned from cabins on flights flying direct to the United States from 13 countries for the next 96 hours at least, starting Tuesday. That means laptops, hard drives, cameras, and all else will be strictly prohibited in the cabin and must be checked.
The story seems to have begun with a somewhat cryptic twitter post from Royal Jordanian Airlines, essentially laying out the terms of the ban. The tweet was later deleted, but here's a saved copy below:
While there has been no official TSA (Transportation Security Administration) announcement, CNN is reporting they have had confirmation from unnamed officials that the ban is indeed taking effect on March 21, and will affect more than a dozen airlines, and the new rules will also revive other strict rules regarding liquids and so on,
Good to note here that the ban also seems to apply to flights that stop over in other countries but continue onto the U.S, such as Royal Jordanian flights that fly through Montreal. It also appears that the regulations omit American carriers as apparently they don't fly directly to the US from the countries listed. Something to question is what will be done about batteries. We're generally told not to put lithium batteries in checked bags, so we wonder if we'll have to remove them all and keep batteries with us, and what does that mean for devices like laptops with no removable battery?
Many of us photographers will remember in 2014 there was an initiative that required all electronics to be turned on during security checks before flying into the US. While that was supposed to last a short time, many including myself have seen it happen up to last year. The difference here is, that was a widely announced effort, and in this case it all seems rather cryptic and American agencies seem tight-lipped.
What the HELL. Laptops, iPads and cameras in hold luggage? #PaxEx https://t.co/rhfLz6MdlO

— John Walton (@thatjohn) March 20, 2017
I think we can all agree that we prefer to be safe than sorry and we don't mind our devices being thoroughly checked, but we are nervous putting our cameras and lenses and computers and such in checked baggage – a look out your window as they're loading the plane will tell you why. As of this time the list of countries has not been released, so this is a caution to all photographers and creatives traveling with the usual digital devices to take the extra precaution, and to have the right kind of storage for your gear should you have to place them as checked baggage. I'd also say this may not be a bad time to make sure your insurance it up to date…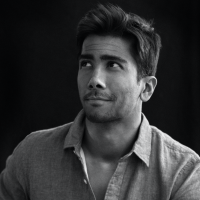 Kishore Sawh
A photographer and writer based in Miami, he can often be found at dog parks, and airports in London and Toronto. He is also a tremendous fan of flossing and the happiest guy around when the company's good.