Gear maintenance is one expense many don't take into account, or if they do, they only do so because the performance of their gear has deteriorated to the point that it is almost unusable and in need of service and repair. Sigma, has taken the approach of cutting some of the service repair out of the equation by offering Sigma lens-owners their USB dock. If you are familiar with Sigma's USB dock you know that it allows you to update the firmware, calibration, optical stabilization, and autofocus in their Global Vision Lenses.
At first glance, this appears to be an innovative approach to empowering photographers to better maintain their gear over the life of their purchase, yet, USB docks aren't a common accessory, and assessing its usefulness can prove a bit difficult – that is to say, most people have never used it, nor have they seen what it can do. Fortunately, photographer Kyle Kozinski recently put it to the test and shared the results. Kyle isn't a full time photographer, but he tells us he is also clearly particular, and tells us,
"I always felt like something was just slightly off with this lens and I was aware the dock existed to fix focus issues but I always assumed it was something with my technique, not the lens. When I finally did a quick check with the focus target it easily proved it was the lens."
So let's see if this dock can be another compelling reason put some Sigma glass in your bag.
Above you can see a before and after comparison displaying the calibration results on Kyle's Sigma 18-35mm 1.8 lens. Prior to the calibration on his lens, the text on the drill is certainly softer quite a bit less sharp. It's actually significant and an example of how important lens calibration really is, even with a new lens. You don't need a dock to calibrate, but fortunately, the dock seems to be rather effective and it allows the renowned Sigma 18-35mm nail focus post calibration. At $60, this isn't a cheap accessory, but if you happen own multiple Sigma lenses, this seems  like a worthy investment.
You can check out more from Kyle on his site, Instagram, and Facebook.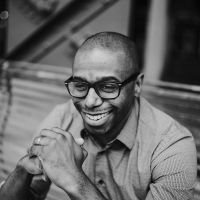 Wendell Weithers
Wendell is based in Atlanta where he shoots events, portraits, and food photography. He also supports his wife Andrea as she runs their cake design business, Sweet Details. Instagram:
Wendellwphoto