While we are all generally excited and caught up in the true adoption of mirrorless cameras, artificial intelligence and computational photography is going to change a lot about out industry, and ideally make it better. A possible case in point would be Excire Lightroom plugins which aim to improve finding, organizing and specific content-based browsing of images within Lightroom.
Lightroom is still the ubiquitous post processing asset management software, and used by a tremendous amount of people. It's a robust program that does require some education to get the most out of (like our Lightroom Organization & Workflow course which is also part ofSLR Lounge Premium for total Lightroom domination), but when you really understand how to use Lightroom it can be a joy and a major efficiency booster.
It's a platitude at this point to say that photographers spend more time in front of the computer than they do behind the camera these days, but platitudes are generally true. From backing up, culling, editing, and organizing, our time in softwares like Lightroom is significant.
Anyone who is familiar with Lightroom and how its catalogue works will understand that keeping a catalogue / library neatly organized is a true challenge, even for the anal retentive. Catalogues can easily reach into the tens of thousands of images and thus adding search parameters to files can be important – but it's also time consuming and annoying. It's this trouble that Excire looks to alleviate by using Ai to assess your entire catalogue and make searching for the images you want at any given time simple and fast.
Excire Search comes pre-loaded with 500 keywords that the software uses to assess and assign to files in a catalogue so that you do not have to manually input them. Once the plugin has assessed your entire catalogue (times will vary) it will initialize it which will then allow you to not only search by keyword, but by sample image.
So, for example, if you wanted to find a set of wedding images with a particular color palette, you would drag a sample image into the plug-in and it should bring up other matches for you. It will search various parameters of that sample image, and you can also search by faces and of course add your own keywords.
At this time Excise comes in two flavors, the Excire Search and Excire Search Pro – and for both Mac and Windows. The Search version is $69 and the Pro version is ($119). You can get a free trial of it here, and see it in use below.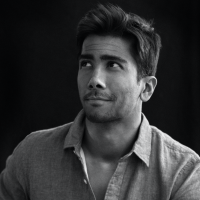 Kishore Sawh
A photographer and writer based in Miami, he can often be found at dog parks, and airports in London and Toronto. He is also a tremendous fan of flossing and the happiest guy around when the company's good.