The Everyday Photographer
If you're a photographer like me, then you're bringing your camera with you whenever you go out. It's a habit I formed when I realized that beautiful moments can happen anywhere at any time, so I need a bag that can go with me anywhere, at any time.
Peak Design has a new bag on Kickstarter that might fit this bill, and it's appropriately named The Everyday Messenger. Is it the perfect bag or does it just spout off a bunch of empty promises like an insecure teenager on his first date? Let's find out!
The Everyday Messenger: Design

My Everyday Carry
If you take a look at what I usually carry in my bag, you'll know that I need a bag that's protective for my lenses, and that's big enough to fit my Hydroflask when I want to go on an impromptu adventure. The Everyday Messenger fit everything without a problem, so I wondered, what else can this bag fit? So I played a little game called "Will it fit?"
Will It Fit?
How about a Profoto B2 250 Air TTL Location Kit?

Piece of cake
Okay, how about a Profoto B1 500 Air Battery-Powered 2-Light Location Kit?
Easy like Sunday morning
Okay how about my old messenger bag with my everyday camera kit?
During part of the test, I started feeling bad because I felt like I forced bag-cannibalism onto this innocent messenger…
But it fit!
Not Just a Bigger Bag
Okay, I know you're thinking "It's just a bigger bag Joseph, of course it's going to fit all your equipment; good job on your dumb experiment." But like Transformers, there's more than meets the eye here.
Peak Design has a patent pending on the MagLatch(tm) closure system. The system operates on a series of magnetic ladders in which the latch will automatically grab depending on the volume of the bag. A minor upward yank on the top of the bag and it will lock in place. To release, simply pull down and release up on the tab.
This system is so genius because the footprint of the bag will literally slim down when you put less equipment inside of it. They should have called this 'The Miracle Bag!'
The Everyday Messenger: Features
What makes this bag the perfect bag for everyday photographers is the insane amount of attention Peak Design has put into the details.
For instance, the shoulder strap can be switched for use over the left shoulder or the right shoulder. Also, the bag can be worn as a shoulder carry bag, or a messenger style bag.
For travel, this bag does it all. Do you have a tripod you want to take? Simply slip a tripod through the sleeve in the main flap. Do you want to attach the bag to your luggage? The Everyday Messenger has you covered!
The bag also features a spot to put the Peak Design Capture Clip, so your camera can always be readily available.
What else you got? Laptop? Tablet? Pens? Keys? The Everyday Messenger can carry all of those alongside your camera equipment easily!
The Everyday Messenger: Quality
Every single part of this bag feels like it was made to impress. When you open the bag and see the lining, you are greeted with the confidence that this bag will keep your equipment safe. The straps, pockets, zippers, and buckle are all sturdy and feel like they will last for years and years.
The shell is made from lightweight Kodra synthetic canvas that is also waxed and DWR coated to repel water. The poly-spun interior is soft on your gear but will withstand years of abuse when taking in and out your equipment.

The Everyday Messenger: Value
This bag is expected to be around $250 retail. When you look at that number it can be a little daunting, especially if this is your first camera bag purchase. But when you compare this bag to others in its price range, the price makes a lot more sense.
Look up any camera messenger bag in the $250-300 range, and compare the features side by side. What I've noticed is that most bags will do some of the things The Everyday Messenger does, but no bag does all of them.
Before The Everyday Messenger, I had 2 bags that I would use depending on the situation. The Chrome Citizen and the Think Tank Retrospective 30. These bags combined are about $330, and the Everyday Messenger has replaced both bags for me at only $250, which means I could have saved myself $80 buying this bag instead of the other two.
The Perfect Bag
If I had one annoyance with this bag, it's that when I recommend The Everyday Messenger to photographers, they ask me "Why?" Then I have to go into my monologue about how
it'sagreatbeagbecauseofthequalityofmaterialsandyoucanaccessyourequipmentwithoutopeningthetopflapanditalsomodulatesaccordingtohowmuchgearyouputinitandyoucanswtichfromasideslingtoafullmessengerbaganditcanholdallyourequipmentsafelyandyoucanalsoattachatripodandattachthebagtoyourluggagewhenyouneedtotravelanditalsoholdsyourlaptopandyourtripidanditlooksreallygoodforaphotographycamerabag…
You get the point.
I was pleasantly surprised with this bag, and that's saying a lot because I had very high expectations. Right now the Kickstarter for this bag is still live, and you can get your own for only $195. If you're looking for a bag that can do it all, then this is the bag for you.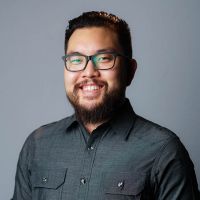 Joseph Cha
I'm a photographer and cinematographer based in Southern California. When I don't have a camera in my face I enjoy going to the movies and dissecting the story telling and visual aesthetics.