A few days ago one of the biggest fears about drones came to pass when a drone collided with a commercial aircraft on approach to Jean Lesage International Airport in Quebec, Canada. this marks the first officially recorded incident of the type, and will probably be a landmark event.
AS it stands today, as reported by Transport Canada, there have been 1,596 drone incidents in 2017 in Canada alone, with 131 of them considered aviation concerns. That's in 10 months, in one country, a country where there are already laws in place meant to help avoid such issues.
As of this writing drones are not allowed within 3.4 miles of Canadian airports, and up to a 90 meter service ceiling (see restrictions here). The drone that impacted the Sky Jet aircraft was adhering to the range restrictions from the airport but was flying at 1500 ft, far above the legal operating altitude limit. Operators who put aircraft at risk face steep fines and jail time under Canadian law. See statement from Transport Canada:
Transport Canada is monitoring the situation and is in contact with its transportation partners including Skyjet, the Jean Lesage International Airport and NAV CANADA. My department is in contact with the Service de police de la Ville de Québec and we will cooperate with the Transportation Safety Board should they decide to investigate.

Although the vast majority of drone operators fly responsibly, it was our concern for incidents like this that prompted me to take action and issue interim safety measures restricting where recreational drones could be flown. I would like to remind drone operators that endangering the safety of an aircraft is extremely dangerous and a serious offence. Anyone who violates the regulations could be subject to fines of up to $25,000 and/or prison. This applies to drones of any size, used for any purpose. All airports, helipads and seaplane bases are "No Drone Zones" if you do not have permission from Transport Canada. For 2017, to date 1,596 drone incidents have been reported to the department. Of these, 131 are deemed to have been of aviation safety concern.
The aircraft affected was a Beechcraft A100 King Air belonging to Quebec-based SkyJet Aviation with 8 souls on board, and was fortunately able to land safely and sustaining relatively minor damage. This follows another recent drone collision with a U.S. Army UH-60M Black Hawk flying over Staten Island, New York,about a month ago, which damaged the helicopter's main rotor blade, window frame and transmission deck. The drone in question was a DJI Phantom 4 quadcopter as pieces of it were recovered according to the U.S. National Transportation Safety Board. Both incidences are under investigation.
Thoughts
If you've followed along with my writings over the years you may be aware that aviation is a focal point in my life, and these kinds of incidents are not so much bothersome as infuriating.
It seems that the average drone operator hasn't the foggiest idea of how the world of aviation works, and that the rules are tight for a reason. There also seems to be (judging from some social media comments I've seen today) this ignorant idea that something like a $300 million dollar Boeing 777 with a MTOW of 700,000lbs would not be affected by colliding with a small ten pounds drone. To those people I would suggest looking up 'bird strikes' and let those images sink in. Miracle on the Hudson, anyone?
The lack of understanding of the basic dynamics of flight and the environment in which it occurs is dangerous, and I for one am all for every drone operator to have to pass a rigorous exam to ensure their understanding is solid. But furthermore, I don't think it's enough.
There's been much brouhaha over the past years about drone regulation and people seem to get especially defensive and frantic when the idea of drone-maker imposed restrictions via remote control are discussed, but frankly, trusting the average drone user not to breach the law could be costly. Not costly in the same way it could be costly riding a bike without a license can be, but hundreds of lives in the air and possibly more on the ground. The question is, what will it take for something like this to go through? How bad is the next accident going to have to be before meaningful restrictions occur?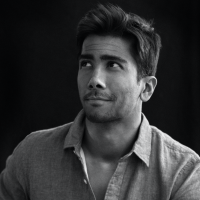 Kishore Sawh
A photographer and writer based in Miami, he can often be found at dog parks, and airports in London and Toronto. He is also a tremendous fan of flossing and the happiest guy around when the company's good.