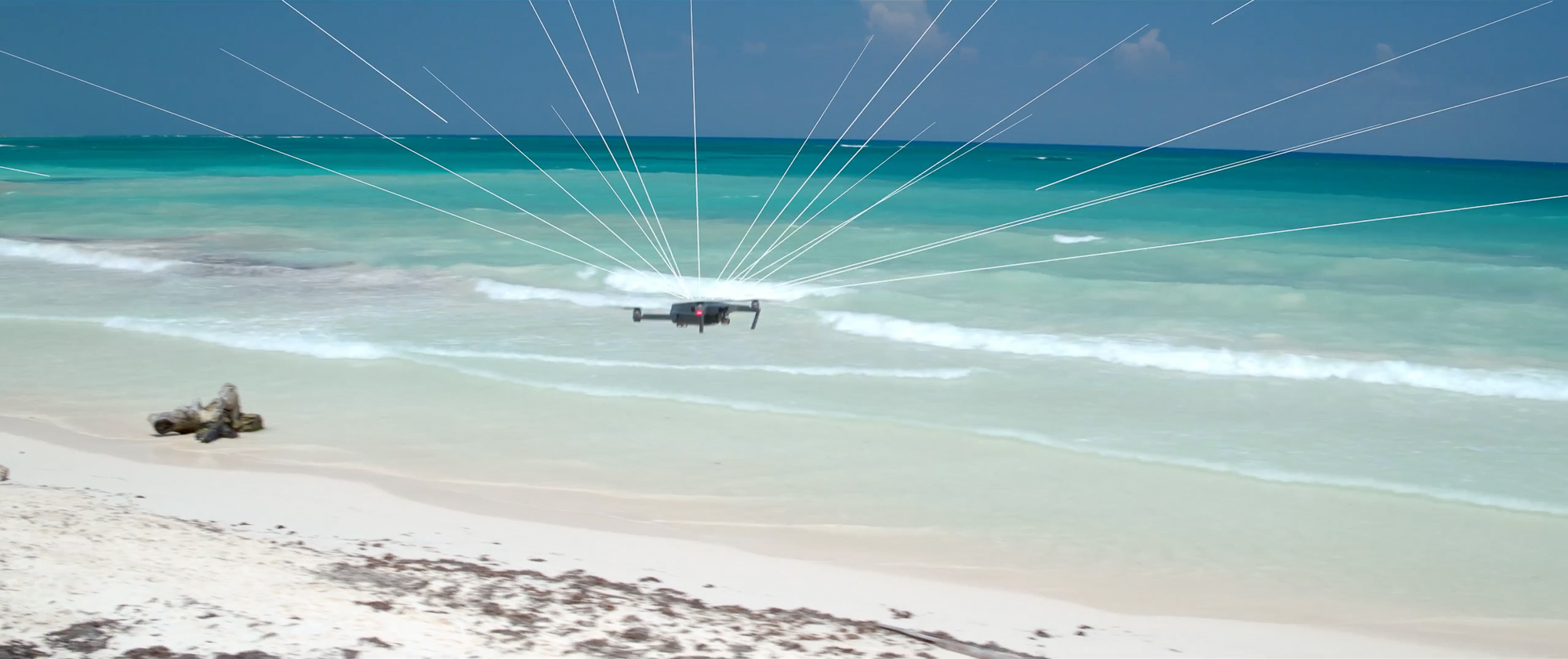 The rise of drones from more just recreational toys to professional tools has caused many debates over security, privacy, and safety for both the general public and the pilots themselves. Just last week an inbound SkyJet flight landing at Jean Lesage International Airport in Québec City was struck by a drone. Luckily the drone only caused minor damages and the flight was able to land safely.
In an effort to prevent such incidents and other air/space violations, whilst addressing safety, security and privacy concerns, DJI, recently unveiled AeroScope. The aerial imaging tech giant's new solution will identify and monitor airborne drones with existing technology.
"As drones have become an everyday tool for professional and personal use, authorities want to be sure they can identify who is flying near sensitive locations or in ways that raise serious concerns," said Brendan Schulman, DJI's Vice President for Policy and Legal Affairs. "DJI AeroScope addresses that need for accountability with technology that is simple, reliable and affordable – and is available for deployment now."
AeroScope uses the existing protocols that link a drone to its remote controller to broadcast identification information such as a registration or serial number and other flight information, including basic telemetry, location, altitude, speed, and direction to an "authorized party".
The new AeroScope solution as already been installed at two international airports since April for evaluative purposes. DJI officially demonstrated the system in Brussels, showing how an AeroScope receiver can immediately sense a drone as it powers on, then plot its location on a map while displaying a registration number; in which authorities can use it to determine the registered owner of a drone.
"The rapid adoption of drones has created new concerns about safety, security and privacy, but those must be balanced against the incredible benefits that drones have already brought to society," said Schulman. "Electronic drone identification, thoughtfully implemented, can help solve policy challenges, head off restrictive regulations, and provide accountability without being expensive or intrusive for drone pilots. DJI is proud to develop solutions that can help distribute drone benefits widely while also helping authorities keep the skies safe."
DJI has said in the past that it doesn't track devices, yet the company is able to make its drones comply with no-fly zones around the world. In keeping with their standards, AeroScope relies on a direct broadcast from the drone itself to local receivers and not internet-based service. DJI says this will ensure most drone flights will not be automatically recorded in government databases, "protecting the privacy interests of people and businesses that use drones". However, responsible drone operators concerned about privacy are claiming 1984-like shenanigans.
This isn't the first time concerns about privacy for DJI drones has come up, with the US military grounding them over associated "cyber vulnerabilities" earlier this year.
The little dance between security and privacy will seem to continue a heated topic until some sort of government regulation cuts in. DJI is taking the brunt of the heat, as it is one of the biggest companies, but it would not surprise me if other drone manufacturers decided for follow suit. The official release from DJI can be found here.
Justin Heyes
Justin Heyes wants to live in a world where we have near misses and absolute hits; great love and small disasters. Starting his career as a gaffer, he has done work for QVC and The Rachel Ray Show, but quickly fell in love with photography. When he's not building arcade machines, you can find him at local flea markets or attending car shows. Explore his photographic endeavors
here
. Website:
Justin Heyes
Instagram:
@jheyesphoto