Aside from a three-month stint last winter when I rented a studio space for a few hours each month from a local photographer, I've always worked on-location. Having everything set up and ready to go when I walked into the studio was so convenient and time saving. But alas, the nature of most of my shoots require me and my gear to be portable. That includes my backdrops. I generally try to go with whatever scene or backdrop I can make in whatever environment I happen to be shooting in, but sometimes a more formal, traditional backdrop is in order. If you're on a budget and looking for portable backdrop options that won't break the bank, search no more. Here are some of my suggestions for various situations.
For Head Shots
Pop Up Backdrop Kit
I first came across the Savage Collapsible Stand Kit in Miguel Quiles' hotel room in Las Vegas. Now, don't get any wrong ideas or anything (LOL!) Hanssie, Anthony and I stopped by his room during WPPI to check out his portable headshot set up. He had this backdrop kit plus a Photoflex 5 foot Octa Modifier on an Einstien Strobe and it fit perfectly in the corner of a standard sized hotel room. Super portable and easy to set up in no time.
Above is a behind-the-scenes image taken by Anthony and the final headshot by Miguel.
The Savage Collapsible backdrop folds up just like the 5-in-one reflector I love so much and comes with a handy carrying case. I would love to add one of these to my kit at some point!
Large Softbox
Another portable, lightweight option for a backdrop is a Large Softbox. Something like the Impact Luxbanx Large Rectangular Softbox could work, or whatever you already have in your kit! I've never tried this, but it looks like a simple solution, especially if you want a pure white backdrop.
Check out the video tutorial here: USING A SOFTBOX TO CREATE AN ALL WHITE BACKDROP FOR HEADSHOTS | GAVIN HOEY
For Group / Full Body Shots
Backdrop Stand
A backdrop stand, like the Impact Background Support System, is what I currently use when I need a backdrop for head shots. It works well when you need more of a full body shot or group shots.
This can be cumbersome in a tight space, which is why I'm recommending one of the smaller options above for headshots, but I've totally made it work in the tightest of spaces. The one I have comes with a really handy carrying bag that I can sling over my shoulder and take anywhere with me. The support stands double as light stands as well so I think this is a really good investment for a mobile studio. I used a backdrop stand plus a cheap piece of white fleece from the fabric store for the above image.
Find out what else I include in my mobile photography kit in this article: NO STUDIO? NO PROBLEM! PART 1: MOBILE PHOTOGRAPHY STUDIO KIT
Foam Core + Fabric
Foam core board has been a go-to backdrop option in the photography industry for a long time. I'm not sure if I would necessarily consider large sheets of foam core to be portable unless you have a large truck, but I use smaller sheets of it for product photography all the time.
Jay L. Clendenin created 10 different backdrop options for his celebrity photo booth at Sundance last year and the results were very nice for a DIY, inexpensive and fairly portable method (especially since it gave him 10 different backdrop options. Check it out here: CREATE YOUR OWN TEN BACKDROP, PORTABLE STUDIO – SUNDANCE FILM FESTIVAL STYLE
For Babies & Kids
You've probably heard me rave about the Lollipop Props Mini Studio already. I love this little gem. It's so versatile. Not only can you use it for babies and small children, you could also use this mini pop-up studio for small to medium product photography or to diffuse light coming in from a window or even a strobe. The fact that it comes in a handy bag with a handle, is very light-weight and folds flat, make this a convenient portable option for a backdrop. It also stores away nice and neatly under a bed or behind a piece of furniture. Read more about the Lollipop Props Little Studio by clicking here.
What do you use for inexpensive, portable backdrop options? Please share with us in the comments or in our Facebook community. Have you joined us yet? It's a fantastic group!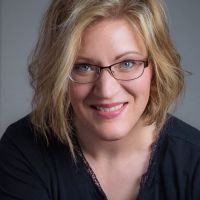 Tanya Goodall Smith
Tanya is the owner of WorkStory Branding Photography in Spokane, WA. Businesses hire her to create story-telling content that sells their high end products and services. She also teachings photographers her unique business model for making serious money as a corporate and personal branding photographer. Find her at
workstoryphotography.com
and
workstoryeducation.com