Imagine you were out for your morning stroll, a walk you had done hundreds, if not thousands of times before, and with the sheer curiosity that is so inherent and intrinsically intwined into human nature and progress, went over and picked up the one small item that seemed out of place. Then it turns out it was a camera, and it also turns out its memory card was still intact, and what is written on it are happy and exotic photos of a couple, of a wedding, and a trip worth remembering – but no names and no address.
How far would you go and for how long, to get these 'message in a bottle' images to the people who were surely missing them? California resident Marian Rogers tried for 2 years.
Rogers was out for a jaunt on the beach one early morning when she noticed a glint of color coming from some washed ashore seaweed. Finding it was a camera, she took it home and loaded up the images. What she found was as described above, a trove of images from what would seem to be a couple's wedding and honeymoon.
That was in 2012. Since then she's put ads up on Craigslist, went to a local market on their bulletin board, and actually thought it would be rather easy to find the owners. 2014 arrived and still there was no bite.
There is good news.
Since the news aired with the story, the mother of the man featured in the photos has come forward, and now so has the couple who saw the story on FOX 5's Facebook page. Dylan and Lauren plan to meet with Marian and retrieve their memories, and all this confirmed only last night.
Thoughts
Well if that isn't a feel good moment, I don't know what is. It surely doesn't take a photographer to know the value of a photo, and it's not hard to imagine this couple is elated to get theirs back. And Marian, what a woman. She could've just chucked that old (and ugly) Canon D10, but we're all glad she didn't.
Source: PetaPixel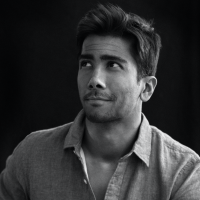 Kishore Sawh
A photographer and writer based in Miami, he can often be found at dog parks, and airports in London and Toronto. He is also a tremendous fan of flossing and the happiest guy around when the company's good.