It's no secret that brands, magazines and individuals routinely use Instagram to search for photographers who may fit their aesthetic. If someone on the prowl for their next photographer has some specific criteria in mind – a combination of location, follower count and specialty, for instance, conducting that search via Instagram's app may prove a cumbersome task.
From this predicament, Cherrydeck, the new "Yellow Pages for Instagram," was conceived. Cherrydeck is free both to join or search. Upon joining, you will need to grant permission for Cherrydeck to access your Instagram photos and then select two specialties and nine images from what you've already uploaded to Instagram to represent your brand on your profile page best. It auto-populates your most popular content, simplifying the process of choosing appealing work to define yourself.
The search function allows a user to key in a location and populates a list of photographers, which can then be refined by category, expertise level, follower count, whether or not a photographer has access to a studio, and whether or not they offer post-production.
Once a photographer is found, users can click through to the photographer's Instagram via their profile page, save the profile to a list of favorites, or send a direct message via Cherrydeck, making connecting is as easy as searching.
Cherrydeck is still in beta but is open to the public, and they'll throw in some "advanced features" with your account if you refer three new users.
Cherrydeck looks like a promising way to browse photographers on Instagram, whether that be to size up the competition in your area, hire someone, or just look for new photographers to follow.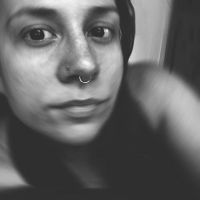 Holly Roa
Seattle based photographer with a side of videography, specializing in work involving animals, but basically a Jill of all trades. Instagram:
@HJRphotos