Say what you'd like about Canon as a force of innovation in the current camera market, but for those who have bought into the system, Canon has shown themselves as a company to take care of their working professionals via Canon Professional Services. CPS has an excellent reputation among pros, and today they're taking their service a step further by adding next-day service for those in CPS' Platinum tier.
After a repair's estimate is approved, Platinum members' gear will now be shipped and serviced the following business day. If a repair is estimated to take longer, a next-day loaner will be issued.
CPS is available to anyone who owns Canon professional equipment based on a point system where different point values are assigned to different pieces of equipment. It consists of tiers called Silver, Gold, Platinum, and Cinema. Silver is free and anyone who has 10 points worth of Canon professional gear can join, while the higher tiers have an annual fee, require more points and are meant for working professionals. For your money, you do get increasing benefits as you rise through the tiers. Here's a sample and you can check it out in more detail here.
The new Platinum CPS member benefit will be officially launched at the annual Photo Plus Expo in NYC next week, and Canon shooters (and everyone else, for that matter) will be treated to hands-on experience with new equipment and a slew of exciting-looking Canon sponsored educational workshops.
If you are a Gold, Platinum, or Cinema level CPS member who will be attending PPE, make sure to stop by the CPS Lounge to have up to two professional bodies or lenses cleaned and checked while you watch!
For more info on CPS and how to join, visit the CPS website.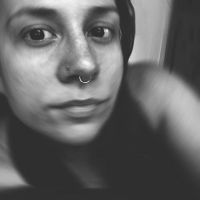 Holly Roa
Seattle based photographer with a side of videography, specializing in work involving animals, but basically a Jill of all trades. Instagram:
@HJRphotos