Last week we reported on the existence of the new Control Room app which grants remote control to Lightroom via Android or iOS app. We took the $3.99 app for a spin to help potential buyers decide if it would be worth the four bucks.
WHAT IS CONTROL ROOM?
Control Room is an app that runs on a mobile device which allows the user to control Lightroom's settings on a personal computer remotely. It has screens for 'Develop,' 'Presets,' 'Library,' and 'Settings.'
In the 'Develop' screen, there are tabs for 'Basic,' 'Tones,' 'Mixer,' and 'Detail' that contain sliders corresponding to those found in Lightroom's own panels. When the sliders in the app are moved, the settings change in Lightroom in real-time.
The app requires a computer running Yosemite 10.10 or newer or Windows 7 or newer, a device running Android 4.4 or newer or iOS 9.3 or newer and Lightroom 6 or Lightroom Classic CC. Ports 54345, 54346, and 54347 must be available for use and devices must be using the same network connection for communication. A companion plugin must be downloaded from the Control Room site and installed. 
Once the plugin is running in Lightroom, it initiates a server. On a Mac, the server settings can be found in the menu bar at the top of the screen. There, you can see the IP settings you need to type into the app for the connection to Lightroom to happen. In a perfect world, once you have everything running and settings entered, you will be able to begin using the app to control Lightroom. If you don't find this to be the case, you can be directed to Control Room's support page via the app's 'settings' tab.
PERFORMANCE
The first time we tried opening the app for the initial report, it wouldn't connect. Upon visiting the app's troubleshooting page, the only thing that seemed like it could be going wrong was a port issue, so to write this review we were prepared to investigate ports with the hope that it would start working. However, the new Lightroom Classic had just dropped and we noticed there was a Control Room update, and upon updating both we were finally able to get the app working, no port checking required.  
Once up and running, performance varied. Sometimes it ran smoothly, updating flawlessly from app to computer, and sometimes it hung. Sometimes, when switching between panels, it would go from running smoothly to Lightroom stuck with a spinning beachball, and we did experience a Lightroom crash.
The controls aren't all self-explanatory, but trying them all out will reveal most of their functions quickly.
In addition to slider changes, one can toggle fullscreen on and off, hide Lightroom's panels, reset settings, toggle clipping alerts on and off, toggle before and after views, undo and redo adjustments, change color labels, flags, and star ratings, add to a quick collection and apply presets.
The presets tab will prove frustrating if you've got a lot of presets installed. It doesn't appear that you can collapse folders currently, so you'll be scrolling a lot in search of a desired preset. Hopefully, that will be addressed in a future update. 
Aesthetically, it's not the prettiest app you'll ever see. The font used is reminiscent of what you'd find in a late 80s computer, or in Terminal in the modern-day. It's not a particularly polished look, and it's a mismatch with Adobe's choices.
THE VERDICT
The experience hasn't been seamless, but it has at least been mostly functional. As such a new app, it doesn't seem like all the kinks are yet worked out, but in general, it does work.
One may question the 'why' of editing on a computer via an app, and the most practical use we've found is utilizing the full screen's real estate to view the photo while editing. On a small screen, the photo one is working on will be fairly small, so it can definitely be beneficial to be able to make the photo take up the entire screen and still be able to use many of Lightroom's controls.
If you've got $4 burning a hole in your pocket and you're the curious type, go for it, but don't expect a perfect app. If you're interested but patient, wait it out a bit and give the developers some time to iron out the kinks. They've already released one update that adds significant features since its release, so hopefully, they will continue to build on the base that exists currently.
If you're ready to dive in, you can find it for sale on the Google Play Store  and iOS App Store. You can see a demo video by the app's creators below.
SaveSave
SaveSave
SaveSave
SaveSaveSaveSaveSaveSave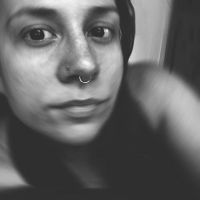 Holly Roa
Seattle based photographer with a side of videography, specializing in work involving animals, but basically a Jill of all trades. Instagram:
@HJRphotos