Canon today announced the Canon Powershot SX740 HS, adding some compact super-zoom capabilities to their Powershot line-up.
The new Powershot SX740 HS has tried to melt together the benefits of other Powershot cameras like the SX60 HS (with 65x zoom but a hideous and large form) and the form factor of the G7X. The SX740 HS has 40x zoom (24-960mm equiv.) but looks to be truly pocketable.
The new unit also comes with Canon's latest DIGIC 8 processor, a tilting LCD that can be used for selfies, 4K video and 4K timelapse, WiFi and Bluetooth, and a 10 fps rate of capture with a 20.3 MP 1/2.3″ CMOS sensor.
From Canon's press materials and promotional video it looks to be stressing the versatility of the zoom as the primary feature of the unit, and with a range of 24-960mm that is understandable. That kind of range should suit pretty much anyone's need for just about anything, and theoretically should make the unit capable of defocusing a background for portraits and so on.
Of course, it has already been drawn into the conversation to compare to the Sony RX100 VI which has a 24-200mm equiv lens, though that's not really a fair comparison because the Sony is nearly 3x the price. However, if the comparison is going to be made it bares saying that while it appears manufacturers are trying to provide more versatility through focal length, not all are equal.
Where the Sony tops out at f4.5 the Canon does at f6.9, and not only does that require significantly more light, but a max aperture of 4.5  is closer to f/12 equivalent, and will produce lower diffraction than the Canon which would be closer to f/16, so while you may be able to throw out the background you'll need more light or higher ISO and it also comes at the cost of some clarity.
For $399 this is a lot of camera and in a neat package. It comes in two colours as of now, and both can be pre-ordered here
Product Highlights
20.3MP CMOS Sensor
DIGIC 8 Image Processor
24-960mm (35mm Equivalent)
40x Optical Zoom with OIS
3″ Tilting LCD Display
ISO 100-3200 (Extended)
4K Video and 4K Time-Lapse Recording
Wi-Fi and Bluetooth Connectivity
10-fps Continuous Shooting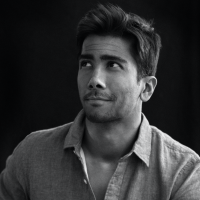 Kishore Sawh
A photographer and writer based in Miami, he can often be found at dog parks, and airports in London and Toronto. He is also a tremendous fan of flossing and the happiest guy around when the company's good.