In a photography market where traditional streams of revenue continue to dwindle, the leaders of the industry manage to create new avenues to bigger profits. Canon, whose portfolio is already diverse, is now entering the sensor sales segment and the tech looks impressive.
With a focus on high-resolution and high sensitivity, the two new sensors open new possibilities to be applied in a wide range of fields from security surveillance, your favorite television drama, or the next NatGeo nature special.

120MXS 120MP CMOS Sensor Highlights
120MP
13280 x 9184 effective pixels (approx. 60x the resolution of Full HD)
APS-H (29.22mm x 20.20mm)
2.2μm x 2.2μm (122 million effective pixels)
9.4 fps
You can find the complete spec sheet here.
This imaging sensor features approximately 6 times the number of pixels as today's highest end professional camera (EOS 1Dx Mark II) and 2.4 times the resolution of the highest resolution commercially available cameras (EOS 5Ds). By incorporating close to the same number of pixels as receptors in the human eye, it can achieve a resolution similar to what we see.
One of the challenges of ultra-high resolution sensor is the amount of data they produce. For you resolution addicts who hope to see them in your Canon someday soon, you might want to curb your wishes because you're probably not equipped to handle all those bits. Here is what this beast will produce.
One of the key challenges for a large chip with so many pixels is transferring the data from those pixels at high speeds. Each pixel outputs data in 10 bit at 9.4 fps, producing 18 gigabits of data each second.


35MMFHDXS 19µm Full HD CMOS Sensor Highlights
High-sensitivity, low-noise imaging performance
Full HD video
Pixel size of 19μm x 19μm (square)
Available in RGB or Monochrome.
100fps
You can find the complete spec sheet here.
Sony's A7s and A7sii sensor took the market by storm; setting the bar for superior low light performance. Becoming a favorite choice of filmmakers, Youtubers, and even the BBC. We all knew a time would come when the competition would respond and that time now.
This CMOS image sensor was specifically developed to allow implementation of an HDTV camera that can deliver full color images in extraordinarily low scene illumination levels.

The anticipated uses of the ME20F-SH multipurpose HDTV camera are many – and they include documentary production, natural history (especially capture of nocturnal and deep water animals), special scenes in movie and television episodic origination, and a variety of military and law enforcement applications that entail unusually low scene illumination.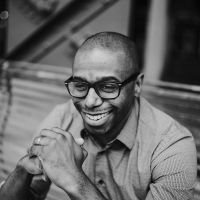 Wendell Weithers
Wendell is based in Atlanta where he shoots events, portraits, and food photography. He also supports his wife Andrea as she runs their cake design business, Sweet Details. Instagram:
Wendellwphoto