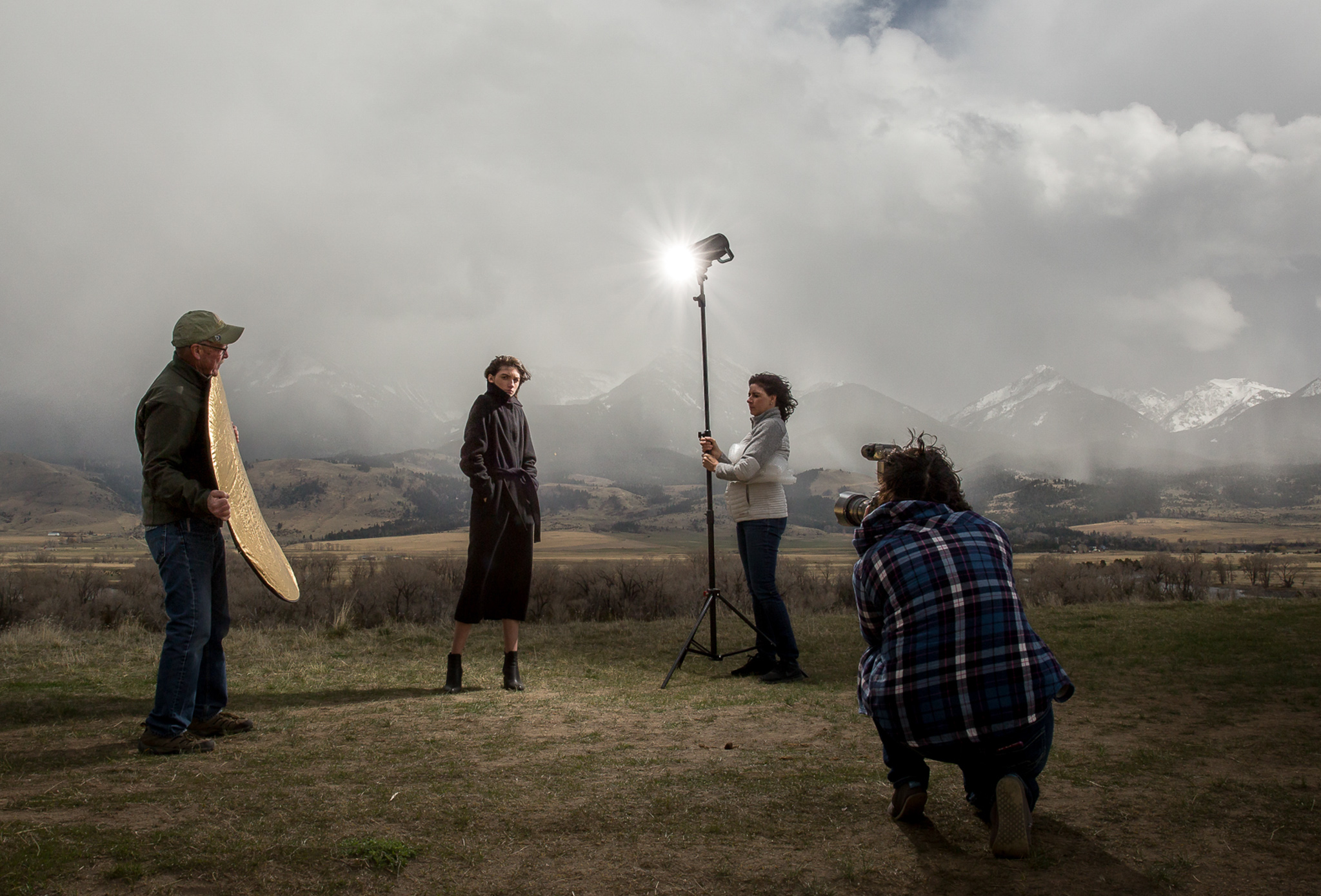 As the popularity of everything wireless continues, it comes as no surprise that this demand is crossing over into the realm of photography. Portability is power; it opens up a whole new world of possibilities. That doesn't mean wireless options are replacing the top end studio equipment and power packs, but rather, they are providing alternatives.
Ranging anywhere from $500 to over $2000, there are a number of battery powered monolights available on the market. Quality, consistency and reliability/durability are key factors to take into consideration when making an investment of this type. Many of us, myself included, are typically pretty conservative with purchases in life, but when it comes to photography gear, are  willing to invest in higher end gear as it tends to serve well by being a better financial investment over time.
Many companies view the monolight as an entry level light within their product line, taking the budget friendly approach. As a result, the build quality and technology within the light are definitely that of entry level gear. This is not the case when it comes to Broncolor.
Broncolor made their claim to fame with their standard of quality and color consistency, and after listening to the demands of their consumers, requesting a more portable monolight as well as a cost effective alternative to adding an additional light to the studio, they introduced the Siros L in 2016. Refusing to compromise while holding true to their belief that the same quality found in high-end studio gear should be available in a monolight, they included the same technology found in the Scoro pack. Several firmware updates later and this monolight is a force to be reckoned with.
Weighing in at 9.5 lb, the Broncolor Siros L is heavy. It is also larger in size in comparison to other comparable monolights out there. I highly recommend using a heavy duty C-stand with a boom, such as the Avenger, as well as a massive sandbag when using anything other than a light weight umbrella. It comes in 2 power varieties and the 800ws version that I tested is 1.4" longer than the 400ws version, but is still sufficiently portable to be used as a location light.
Gear: Canon 5D Mark III, Canon 85mm 1.2L II, Broncolor Siros L 800Ws, Broncolor Beautybox 65 Softbox
Tech Specs: ISO 800, f/2.8, 1/160 of a second.
Unboxing the Siros L
Comprised of an all black unit with slight aqua blue accents, a single Siros L is typically shipped with a shoulder bag as a carrying case. The unit that I received arrived in the trolley backpack that ships with their two light kits. Included were two batteries, RFS receiver for Canon, the Beautybox 65 Softbox, and the Broncolor Focus 110cm Silver/Black Umbrella. I found the roller to be very user friendly and convenient for traveling and maneuvering the streets of Manhattan. In fact, I was very thankful to not have to haul it around in the shoulder bag. If you travel a lot with your gear, it would be worthwhile to invest in the roller. If taking the Siros L as a carry-on on a flight, be prepared for a very thorough and time consuming TSA screening.
Broncolor chose to balance size with power and quality. The Siros L is constructed with an all-metal housing though the pivot adjustment at the mounting point is comprised of plastic, but all feels solid and does securely lock into place. The external flash tube is what sets this unit apart as it is used to optimize its use with lighting modifiers.
The quality of light straight out of the box is better than some Profoto stuff like my D1s or most monolights without the need to purchase additional parts or fiddle with. The temperature of the flash is set to daylight at 5500k, and this is very convenient as there is no additional warming dome that needs to be purchased in addition to the light and makes initial shooting settings easy to dial in. The Siros L comes equipped with a frosted dome and clear sides. The frosted front prevents hot spots while the clear sides allow it to be efficient.
Setting Up The Siros L
Being an avid Profoto D1 user who has dabbled with the B1 kit, I was looking forward to trying the Broncolor version. The Broncolor Siros L is easy to set up and use; as simple as charge the battery, turn the unit on, and go. The battery takes approximately 75 minutes to charge from complete depletion, and one full charge can yield 440 full-power flashes for the 400L and 220 for the 800L.
The power button is located on the bottom of the unit, and there is one central dial on the LED interface that is used to toggle between settings. To adjust the power of the light, turn the dial left or right to increase or decrease power. The power can also be adjusted utilizing the Broncolor app and/or the wireless RFS receiver. To change other settings, press the dial then turn it to toggle between them, then press the dial again to select the setting. Turn the dial right or left until the desired setting is achieved, and then press the dial one last time to exit the menu. It sounds a lot more cumbersome than it actually is.
The BronControl app is a free download that can be used on an iPad/iPhone. The app allows the light of up to six different units to be adjusted via wi-fi and eliminates the hassle of going over and raising/lowering the light physically. While there have been improvements of BronColor since its inception, I preferred to use the RFS receiver because I found it was faster for the way I work primarily with one light – Also, old habits die hard.
That being said, I could definitely foresee myself using the convenience provided by the app more on a larger production set or when the situation calls for a multiple light setup.
Shooting with the Siros L
The Broncolor 800ws Siros L is fast, with an insane recycle time ranging from .03 seconds on the lowest power up to 2.3 seconds at full power. The RFS 2.2 triggers for Canon, Sony and Nikon allow for a high speed sync of 1/8000 of a second, and the result is a new set of creative shooting options from overpowering the sun to shooting wide open in various settings. There is also a 500 flash burst rate available by choosing to bypass the color consistency mode. In my experience, putting the monolight on the lowest power setting with the camera in continuous mode, the camera buffered before the light missed a shot.
Broncolor delivers on its promise of color consistency. The light is set to 5500k on the Siros L and remains very consistent, more so than any other light I have ever worked with. Color consistency isn't necessarily a top priority for all portrait photographers, however, in my line of work, it is. When shooting editorials, I may need to send more than five images for a single outfit. It is essential to have five or more images that are as identical as possible in color and exposure. The consistency of the Siros L is very impressive, thus reducing my post-shoot editing time by alleviating a lot of color matching, batch editing and global adjustments across the board. Time, after all, is money.
Gear: Canon 5D Mark III, Canon 85mm 1.2L II, Broncolor Siros L 800Ws, Broncolor Beautybox 65 Softbox
Tech Specs: ISO 100, f/11, 1/160 of a second.
Broncolor has a large number of modifiers to suit your creative style. I tend to shoot with a lot of contrast and beauty dishes are my modifier of choice. At first glance, I was suspicious at the quality of light that would be produced with the Beauty Box that was included with the monolight. It is hexagonal in shape and made of material similar to that of shoot through umbrellas. The collapsible beauty dish also comes with a gold insert and a sock. I preferred the look of the dish as it stands by itself.
Gear: Canon 5D Mark III, Canon 85mm 1.2L II, Broncolor Siros L 800Ws, Broncolor Beautybox 65 Softbox
Tech Specs: ISO 100, f/11, 1/160 of a second.
While the Focus 110 cm umbrella does produce a gorgeous gradient of tones from highlights to shadows, I much preferred the contrast of the collapsible beauty dish, and the speed ring makes it pretty easy to attach and detach this modifier. Notable enough to say, however, is that the location where the umbrella is to be inserted leaves very little hand room. It also requires a little strength.
Gear: Canon 5D Mark III, Canon 85mm 1.2L II, Broncolor Siros L 800Ws, Broncolor Focus 110 cm Silver/Black Umbrella
Tech Specs: ISO 200, f/10, 1/160 of a second.
The Broncolor Siros L is not weatherproof, therefore caution should be taken when photographing outdoors. Given how heavy the unit is, I would also suggest having someone man the stand in addition to using a sandbag. That being said, it is a lot of fun to shoot with outside whether you are wanting to overpower the sun, use it as a fill, or even emulate the sun. Photographing with only the reflector or even bare bulb, the results are very reminiscent to direct sunlight and can be beautiful.
Gear: Canon 5D Mark III, Canon 85mm 1.2L II, Broncolor Siros L 800Ws
Tech Specs: ISO 500, f/16, 1/400 of a second.
Would I recommend the Siros L?
The short answer to this is yes, especially if you aren't ears-deep in a certain brand of gear. Priced at $2,347 for a single 800ws head, it is definitely an investment and geared toward the serious professional photographer or anyone who is very serious about having top, reliable gear. Spare batteries run $289 each but Broncolor is currently running a promotion, providing a free battery with the purchase of a monolight. 
The 2-light Outdoor Kit 2 that comes equipped with the outdoor trolley backpack, Beauty Box 65 Softbox and the XL deep umbrella is priced at $4699. I would definitely recommend looking into the two-light kit and opting for the Broncolor RFS 2.2C Transceiver which is priced at $113. The Siros L is priced competitively in comparison to other companies of this caliber such as Profoto.
The Siros L does have a few areas that could be improved upon. The size and weight of the monolight does require top gear to support its girth. This isn't a deal breaker as it allows for an internal fan that can and does keep the light from overheating. Even after shooting full-powered bursts and going straight to continuous mode the monolight was cool to the touch and the fan was barely audible.
In the beginning, there were reported issues with the wi-fi and app, but Broncolor has issued a new firmware update to resolve any issues and the app has been improved upon. Again, in case you skipped ahead, it should be noted that the Siros L is not weatherproof. This shouldn't be a problem so long as caution is exercised and proper care is taken when shooting in the great outdoors or in a more unpredictable setting.
Tech Specs: ISO 200, f/2.8, 1/640 of a second.
Gear: Canon 5D Mark III, Canon 85mm 1.2L II, Broncolor Siros L 800Ws, Broncolor Focus 110 cm Silver/Black Umbrella
Broncolor knows how to make a sexy light. The quality and consistency of the light produced by the Siros L without having to purchase a color correcting dome alone is unmatched in its class and will reduce precious editing time in post production that could be better spent elsewhere.
The freedom that exists with being able to use a truly portable monolight is incredible, and if proper care is taken, the Siros L should last a very long time. The Siros L is innovative, freeing, and a lot of fun to work with. After photographing with a light of this caliber, it is difficult to consider going back to my normal equipment. The Siros L definitely lives up to the reputation that has become synonymous with everything Broncolor stands for. As a result, my Profoto D1's are most likely going up for sale in the next few weeks.
---
To master foundation lighting techniques, check out our Lighting 101 workshop, or stream it along with a plethora of photography and post-production education as an SLRL Premium member.
Join us May 21st to the 31st, 2018 for our first SLR Lounge Lighting Week!
The goal during this FREE week of events is simple: to help you better your lighting skills.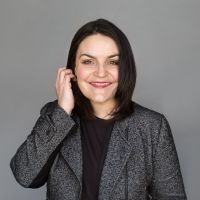 Brittany Smith
Brittany is a fashion and beauty photographer who works between NYC, Montana and LA. She photographs the way she has always wanted to feel and believes in the power of raw simplicity. When not behind a camera she can usually be found at a local coffeeshop, teaching fitness classes at the YMCA, or baking something fabulous in the kitchen. Instagram: @brittanysmithphoto