There's a video doing the rounds lately that speaks about the camera calibration tab within the Develop Module in Lightroom and just what it does. It's an incredibly powerful tool and the video, by Anthony Morganti, is a good look at it. It's a subject I actually addressed in an article in 2014, albeit through Camera Raw which has the very same controls –it's the same raw converting engine after all– and it's worth revisiting. So with that in mind it helps to have a succinct description of what it actually is. What is it?
Camera Calibration Panel
The Camera Calibration tab/panel provides controls that are meant to be used to micro-adjust and tune Camera Raw's color interpretation for a particular camera/image. That's it in a nutshell.
But of course, there's more nuance to it and for various purposes. As the name suggests it's focused originally around calibrating your raw converter to ensure your images look within the software as they do out of the camera. Adobe offers a basic default setting called 'Adobe Standard' which can look different, and thus offers profile options to emulate camera settings.
For some people this really matters, and for others like myself, we just don't care for the most part with most cameras because the interpretation on the rear LCD or EVF is typically inaccurate anyway, and regardless images would often need some adjustment to suit. In any case, within the Profile drop-down menu you may find various options depending on the camera you were using.
Note that if you're woking on a JPEG, TIFF, PSD or something other than raw the only option you'll be presented with is 'embedded' (see above). If you're within a raw image is when you should see other options (below). Some of those options will be built into the camera, and others, as you can see with my example below, will reflect any profiles you may have loaded on yourself; you can buy these or download them free. What you're seeing here are some film emulations I've loaded onto a Nikon. If you want to learn how to do that see here.
Moving on…
Since the rest of the panel is primarily a collection of sliders to adjust hue and saturation it is often confused as a panel that can be bypassed by using the HSL panel, but while forgivable to think, they do not provide the same function. HSL controls a sort of specific colored area, but there is some ambiguity as to what the sliders in Camera Calibration control and to what point. What seems to be accepted is that Camera Calibration targets the R,G, and B value of each pixel, not just "red" "green" or "blue" pixels. The overall image is therefore more significantly adjusted.
When To Use It
Where does this come in handy? Well, color grading is generally rubbish in Lightroom compared to Capture One and or Photoshop or Affinity Photo, but should you want to do some this is a panel to involve in the process.
What I tend to recommend it for is skin tone correction. Whatever you're shooting, unless you're in a controlled environment skin tends to pick up hues of the surrounding and if you want that then fine, but if not, this panel can be of huge help. Adjusting the hue values especially can make a massive difference in just the right way. The caution would be to be very delicate with your touch, and for God's sake ensure your monitor is calibrated.
Here's an example of how drastic a slight move in a single slider can be with an old photo (click to enlarge or open in new tab):
Check out the video from Anthony for a slightly different approach and explanation.
The original version of this article was posted in August 2017.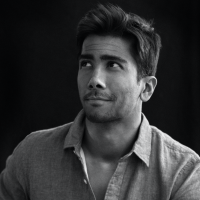 Kishore Sawh
A photographer and writer based in Miami, he can often be found at dog parks, and airports in London and Toronto. He is also a tremendous fan of flossing and the happiest guy around when the company's good.