Announced today from Tether Tools, is their initiative to ditch the dongle life and offer a tether cable, now available in USB Type-C format. Future-proofing the art of tethering, this new cable allows you to tether to the latest rendition of the MacBook Pro, along with all laptops and computers which are ditching the traditional USB port for USB Type-C.
Before we get much further, let's discuss the 'Why?' of USB Type-C. Announced in 2014, the USB Type-C port was met with both criticism and love from many people. For one, the reversible design is a much-needed design change from the old USB port which was designed all the way back in 1996. but along with the new port design came a plethora of dongles and adapters which have only grown the criticism of this design change.
So what are the pluses for USB Type-C? Well, for one, the potential data transfer is enormous. The most popular USB port is USB 2.0, which has a data cap of ~60 megabytes per second. Under the same design is USB 3.0, which is considerably faster at ~640 megabytes per second. USB 3.1? That sits at 1,250 Megabytes per second, with the theoretical ceiling still not reached.
But the big reason for USB 3.1 Type-C is its power delivery functionality, giving it a lot of universal prowess over the competition. Typical USB ports allow for 2.5 – 7.5 watts of power to be transferred. USB Type-C, however, enables for 100 watts of power to be transferred bidirectionally. Meaning your data ports can now be your power ports and vice versa.
So does this mean faster data rates and camera charging from USB Type-C cables from Tether Tools? Well, no….but that's because of camera manufacturers, and the amount of data transfer they limit with their camera buffers. But theoretically, someday, tethering will both keep your camera charged while transferring files instantaneously…and we're already starting to see that with the newest from Sony (A7Riii), as they start to adapt to USB Type-C. But until we see more manufacturers adapting to the Type-C connection, we have this nice little future-proofed tether cable that removes the dongle from the equation.
You can get them here, and Premium Members get a special SLR Lounge discount on Tether Tools products. Learn more about Premium here and our Premium Partners here.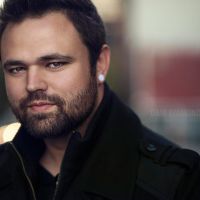 Zach Sutton
Zach Sutton is a Portrait and Beauty Photographer based out of Los Angeles, CA. In addition to being a full-time shooter, Zach also dedicates a lot of his time teaching, through articles, lectures, and workshops all over the world. You can find more about Zach's work and classes on his website at https://zsuttonphoto.com Instagram - https://instagram.com/zsuttonphoto/