Over the past fifteen years we have beared witness to propagating technological advancements and integrated them into our daily lives effortlessly. We have been spoiled in a sense and a lot of the newer generations of gear lineups have left us feeling flat and somewhat disappointed. While the old adage "if it isn't broke don't fix it" remains true, many companies find themselves in an ultimatum that they must truly innovate to stay relevant or remain in a stagnant holding pattern.
Broncolor continues to strive for remaining 50 light years ahead by introducing the Litepipe P, an ultra portable flash modifier. The Litepipe P consists of 5 components and is easily assembled in less than a minute without the need of any additional tools. It is compatible with flash lamps up to 3200 J including the Broncolor Litos, Unlit, Pulso G, MobiLED as well as the beloved Siros line. The modifier weighs just under 4 lb and comes in a convenient carrying bag making it easily portable for both studio and location work.
What's Included? 1x special, colour neutral diffuser foil with zip 2x counter-reflector with alu reflex coating inside 1x base tube with reflector, broncolor bayonet and push buttons 1x counter piece with push buttons 1x transport bag
The Litepipe P is unique in that it offers the perks of several light shapers in one unique design. When assembled, the pipe is 49.2" long and 6.7" in diameter. It's tube shape doesn't necessitate the use of a boom or a mount and in tight spaces it is a lot more practical than some of the larger soft boxes. The Litepipe P offers a 360 degree span of light and comes with two counter-reflectors (one narrow and one wider) to precisely manipulate the light and can serve as a natural ambient light when the counter-reflectors are not used.
Broncolor has concocted a unique lighting modifier that is every bit as practical as it is versatile. A problem solver really, the Litepipe P is an innovative tool that evokes creativity and is a great companion tool for fashion, beauty, portrait, interior, product and food photography. It is available to order from Broncolor distributors for approximately $1,000. For more information visit Broncolor's website.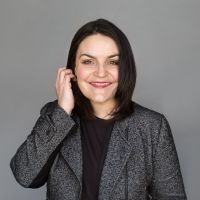 Brittany Smith
Brittany is a fashion and beauty photographer who works between NYC, Montana and LA. She photographs the way she has always wanted to feel and believes in the power of raw simplicity. When not behind a camera she can usually be found at a local coffeeshop, teaching fitness classes at the YMCA, or baking something fabulous in the kitchen. Instagram: @brittanysmithphoto