This is, probably, the biggest camera release of the year.
It is, don't argue, and before you scoff at that and read no further do understand that while neither you nor I will be flogging our ILCs, the iPhone and its camera speaks to a crowd as vast as the planet. There's not really a niche for mobile phone cameras now as much as it is the standard, and one benchmarked by Apple each year. It's also Apple's tenth Anniversary of the iPhone, the phone that democratized photography in many ways, so Apple was bound to release something revelatory, right? Sort of.
We'll gloss over the iPhone 8 for now, which in many ways is an energized 7+, for the most part and focus on the wallet-shriveling iPhone X, which in many ways is a reflection of our society and where photography may be going. I mean, keep in mind we likely have phone cameras to thank for BSI sensor development…
iPhone X
In case you missed the live stream, have a look at the new iPhone X's highlight reel at the foot of this piece and then scroll back. What you'll notice if you've been keeping up-to-date with the arena of point-&-shoots over the last 4 years is that list of features pretty much encompasses every feature you'd expect from a dedicated, albeit average, point and shoot. It's only amongst the more expensive range of around $400 and up can you expect any feature set to best this, maybe. But many won't best it by much, and for any image capturing of frivolity, this phone will likely do. Really, you'd have to go the range of the Sony RX100 to truly outclass this as an everyday, and that costs near-as-makes-no-difference the same as this phone.
But the iPhone has the ability to interface with your images in a way you just can't with a dedicated camera, and the computational photographic ability is where the iPhone X starts to pull away from the P&S crowd, and that's also where we may find what's coming in photography at large, even on the professional end. They did it first with Portrait Mode, and having felt comfortable in its success, have turned to something a bit more dear to the photographer's heart: lighting.
Whether you liked it or not, Portrait Mode was a resounding success. Flawed? Sure, but that it's algorithmically based means it'll likely just get better over time, and with the higher resolution cameras on the new iPhones we can expect a boost in performance there too to keep up. The new sensor is also going to allow for a whopping 80% more light, and it's faster as is the GPU (30%), and what that translates to is better imagery all round, and faster. That also lends itself to the improved video which is now able to do 4K at 60p, or 1080 at 240.
It seems natural, then, to take that power and turn it toward lighting effects with the new Portrait Lighting.
What is Portrait Lighting? It appears to be a dynamic system that analyzes the light in a scene and then adjusts it (live) to simulate certain lighting effects: Studio, Contour, Stage, Stage Monochrome.'Studio' appears to give the effect of fill light in an image, as if there was a soft white bounce in front; 'Contour' appears to carve features as if shot with hard directional light with negative fill on one side (or highlight metering), and 'Stage' and 'Stage Mono' appear to look like rubbish.
Each is a simulation of sorts which uses proper analyzing of the image, and the effects are editable post shot. They are not to be confused with filters, though control of them seem to be somewhat approached the same way. Are these the end of the lighting effects? Probably not, even though it is beta.
And that's the thing with this iPhone X and iPhone camera releases in general, that they are a starting point, and sort of prove that image making as we know it will shift as we involve more computational elements into the process.
This, essentially, is the advantage of the iPhone as a platform and proven with each new update; that it doesn't approach photography with the limitations of mechanical optics, but of software, and software plays on a field as wide as the heavens. It's adaptable, and it can emulate. Is it true? No, but do most care? No.
iPhone X Highlight Reel
Super Retina Screen – 1125×2436 OLED at 458ppi
A11 Bionic Processor w / 64-bit Architecture
Neural engine
3GB RAM
Embedded M11 motion coprocessor
1,000,000:1 contrast ratio (typical)
True Tone display
Wide color display (P3)
3D Touch
625 cd/m2 max brightness (typical)
12MP wide-angle and telephoto cameras
Wide-angle: ƒ/1.8 aperture
Telephoto: ƒ/2.4 aperture
Backside illumination sensor
Hybrid IR filter
Portrait Lighting (beta)
Dual optical image stabilization
Autofocus with Focus Pixels
Tap to focus with Focus Pixels
Exposure control
Noise reduction
Auto HDR for photos
Auto image stabilization
Image formats captured: HEIF and JPEG
Video
4K video recording at 24 fps, 30 fps, or 60 fps
1080p HD video recording at 30 fps or 60 fps
720p HD video recording at 30 fps
Optical image stabilization for video
Slo‑mo video support for 1080p at 120 fps or 240 fps
Time‑lapse video with stabilization
Continuous autofocus video
Apple contracted photographers to shoot these sample photos for the new product unveil, take a look at the quality and color: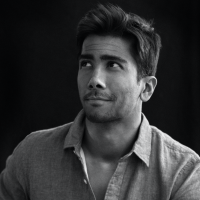 Kishore Sawh
A photographer and writer based in Miami, he can often be found at dog parks, and airports in London and Toronto. He is also a tremendous fan of flossing and the happiest guy around when the company's good.