This morning, Sony announced the next step in the line to the wildly impressive Cyber-Shot RX10 series, the RX10 Mark IV. Introduced by Sony Imaging heads, Neal Manowitz and Hamaguchi-san in NYC, the new RX10 picks up right where the last left off – taking something impressive and making it remarkable.
The RX line-up of cameras is bestowed some of the brand's best features and the RX10 IV is working proof of that. The RX10, historically, is a camera meant to be the ultimate all-in-one, offering speed, performance, and agility in a package that weights about 2 lbs. And while that's always a nice idea, it's rarely well executed. That's not the case with the RX10. A quick glimpse at its 'greatest hits' feature-set will highlight that it's more forward thinking than about anything you'll find from the other major brands. So what's special about this one? Let's take a look.
Product Highlights
20.1MP 1″ Exmor RS BSI CMOS Sensor with DRAM
BIONZ X Image Processor + Front End LSI
Zeiss Vario-Sonnar T* f/2.4-4 24-600mm (35mm Equivalent)
0.03-sec AF
315 On-sensor Phase-detect AF Points at 65% coverage
24FPS up to 249 frames (including raw)
4.5 Step Optical Image Stabilization
High-Density tracking AF (first time in a Cyber Shot)
2.36m-Dot OLED Tru-Finder EVF
4K 24P/30P video with AF tracking HFR / Log Rec
Anti-distortion shutter
1/32000 Shutter speed
Leaf Shutter allows for 1/4000th flash sync sans HSS
Touch Screen AF even while using the EVF
3.0″ 1.228m-Dot Tilting Xtra Fine LCD
Built-In Wi-Fi /Bluetooth
Clearly, the focus of this RX10 variant is speed –a Sony theme this year– and the RX10 IV only serves to lift that.
The 20MP sensor looks like the same one to be found on the Sony RX100V, and that's not a bad thing. It's the same size and resolution, and it's got DRAM built-on which means it should be able to process those 24 FPS and get them to the card with haste, and without stutter.
And speaking of the FPS, that's a 10 FPS boost over the last iteration of the RX10, the Mark III, and in fact is faster than the vaunted A9. In theory, you should be able to shoot 6K stills in a 10 second burst to match 24P, and that's impressive. But that's to sweeten the deal for video shooters as this will do 24 p or 30p in 4K, or 120 in full HD. Then there's the proxy ability to shoot 720 alongside 4K to ease the load in the back-end when wanted. And it'll do this all with Picture Profile, S-Log3/S-Gamut3, Gamma Display Assist, Proxy recording (as mentioned), and more. Oh, and there's also super slow motion up to 1000fps.
While all of this is impressive, it really comes together when you consider the PDAF they've bestowed upon the unit, as it just brings out the full capability of the entire feature-set.
The Zeiss 24-600mm lens is surprisingly sharp (based off the RX10III), and that the zoom is motorized makes is consistent, smooth, and dependable when shooting video. But while the absurd magnification and wide aperture lent its natural inclination for sports and wildlife (or aviation), it's AF was a bit lacking. PDAF changes that. We're looking at something that should be able to track with ease in stills and video, much like the A9 and a6500.
I think we'd certainly be remiss not to mention the touchscreen capability of the RX10 IV, because this has been a thorn in Sony's side, or at least its users. The RX10's screen is a tiltable 1.44M-dot touchscreen LCD with touchpad-AF, and it should allow you to select between 9 zones of the screen to use, all whilst you look through the viewfinder – similar to what Canon has done well with their M5 and M6. This could be a big deal.
Who is it for?
While previous generations of the RX10 have been attractive for those who want a range of ability without getting into ILCs (or who don't want to deal with sensor cleaning), this is a different animal. The previous generations were for those who wanted travel, wildlife, sports, but perhaps not at a pro level. From the spec sheet, this seems to be something we could actually see pros using, for stills and video – maybe as back-up. It still remains a great go-to for travel and such, but we'd not have expected anything less. And for the price of $1,698? It's a lot of camera for your dollars.
We'll get one in for testing soon, but it's perhaps the most compelling RX10 we've seen.
*Subject to update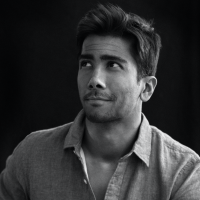 Kishore Sawh
A photographer and writer based in Miami, he can often be found at dog parks, and airports in London and Toronto. He is also a tremendous fan of flossing and the happiest guy around when the company's good.