The death of an icon is, in many ways, not a death at all, but an immortalization, and for the fashion world, Bill Cunningham's passing last June at the ripe age of 87 was sort of just that. Bill's presence around the streets of New York as he walked and more iconically rode around on his bicycle, is missed this fashion week, but far from forgotten. In fact, the New York Historical Society has acquired his cameras, library, and some of his personal effects as part of its permanent collection, including his Biria bicycle.
"The New-York Historical Society enjoyed a longstanding relationship with Bill Cunningham, dating back to his first donation of 88 gelatin silver photographs representing his 'Facades' series and continuing to the end of his life…In 2014, we were thrilled to host a very special surprise party for Bill's 85th birthday, which coincided with a brand new 'Facades' exhibition. His death was deeply felt by all of us who knew him and respected his work, so it is with great pride that the New-York Historical Society becomes the new home for his earthly belongings." – Dr. Louise Mirrer, president & CEO of the New-York Historical Society
It's reported by the NYTimes, for whom Bill was a photographer and columnist with columns like On The Street and Evening Hours, donated the items along with Louise Doktor, and friend and muse of Cunningham's. The library of Bill's is comprised of over 200 books in which there are "clippings, notes, and photographs", and will no doubt be a treasure.
For those of us who were unfortunate enough to not get to meet or see Bill in life, will be eager and thankful to get to know him even more personally through the works and legacy left behind and on display, and we can expect to hear when the exhibit will be open at some later time. Until then, if your'e in NYC you can pay homage by visiting the corner of 57th Street and 5th Ave, that was renamed in his honor.
Source: The New York Times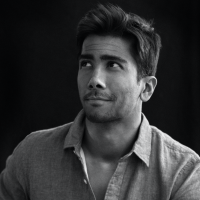 Kishore Sawh
A photographer and writer based in Miami, he can often be found at dog parks, and airports in London and Toronto. He is also a tremendous fan of flossing and the happiest guy around when the company's good.