One of the biggest surprises in the last 12 months was how much the tide had swayed from Lightroom and Photoshop to other options. The longstanding pillars of photo post processing was marred in recent years by performance issues and a mixed opinion on their subscription model. All of that seemed to push the audience to look at other options only to find the others were astonishingly good.
Capture One has always been the more elite raw processor and then Affinity Photo came along as a true Photoshop alternative. Many of us here at SLRL would go on to adopt Affinity Photo both in desktop and iPad varieties, even with Photoshop at out disposal so we fully recommend Affinity variants.
And, on that note, and for those yet to welcome the Affinity family of apps into your workflow, they're incentivizing you to do that with 20% and up discounts on their apps right now, available only for the rest of the day as the holiday sale comes to a close.
That's quite something considering one of the compelling and curious things about Affinity is the price point – they far undercut the likes of Photoshop whilst providing little in the way of compromise, and put powerful apps within the hands of those who, otherwise, may do without.
Serif has shown that they are dedicated to Affinity and their continued support promises that Affinity Photo only gets better. I can say too that if you have an iPad and were ever curious about how good an iPad can be for photo retouching, there's nothing that comes close to Affinity Photo for iPad. It finally lets iPad users realize the potential of the tablet as a true tool for the photographer. If you have an iPad Pro, even better, but you don't need one.
So here's what's on offer:
Affinity Photo (Desktop) 20% Off – now $39.99
Affinity Photo iPad 25% Off – now $14.99
Affinity Designer 20% Off – now $39.99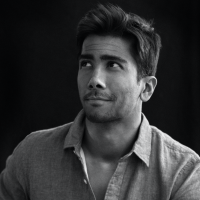 Kishore Sawh
A photographer and writer based in Miami, he can often be found at dog parks, and airports in London and Toronto. He is also a tremendous fan of flossing and the happiest guy around when the company's good.