In any field, especially video work, you need to find an edge; a way to stand out in a world full of visual storytellers. If you're just getting started, you're playing catch up because where your fellow creatives have had access to powerful tools and techniques that create stunning imagery for some time.
Fortunately for you, you have access to many of these same tools and techniques. You only need to maximize your use of them and your camera may already have one important feature: LOG profiles. Matt from Travels Feels explains the usefulness of shooting in a LOG profile and how it can help unlock your creative freedom when capturing video.


Shooting in a LOG profile provides you with more aesthetic flexibility when editing your footage. It gives you access to a greater dynamic range, allowing you to retain more details in your highlights and shadows. You'll also be also to color an image to your personal taste and even mimic big-budget cinematic looks.
Your standard image simply profile doesn't have this flexibility. Its similar to the limitations you face editing a low-resolution JPEG versus a RAW image file. It just doesn't have the information to allow you to make the edits you envision.
And, given the high level of content available, this is something you can't ignore. Even if it's something you don't always use, shooting in a LOG profile is in the "need-to-know" category for video work moving forward. Why? It makes your footage look better and "better" helps you get paid.
Cameras WITH LOG PRofiles for $2,000 or less.
Panasonic
Panasonic GH4 – $1,597 sale price ($997.99)
Panasonic GH5 – $1,997.99
Fuji
Fuji X-T2 – $1,599 sale price ($1,499)
Sony
Sony a6300 – $898 sale price ($748)
Sony a6500 – $1,398.00 sale price ($1,198)
Sony A7II – $1,598 sale price ($1,298)
Sony A7s – $1,998
Find more from TravelFeels here.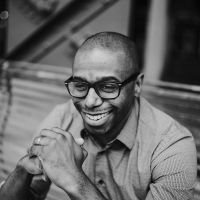 Wendell Weithers
Wendell is based in Atlanta where he shoots events, portraits, and food photography. He also supports his wife Andrea as she runs their cake design business, Sweet Details. Instagram:
Wendellwphoto