One of the bigger questions that we get now that Canon has an entry level Full Frame DSLR, in the form of the Canon 6D, is if people should choose the 6D or the Canon 5D Mark III. On paper the 5D Mark III is "better" in many ways than the 6D, but the question that you need to ask yourself is not, which camera is better, but which camera is better for your needs.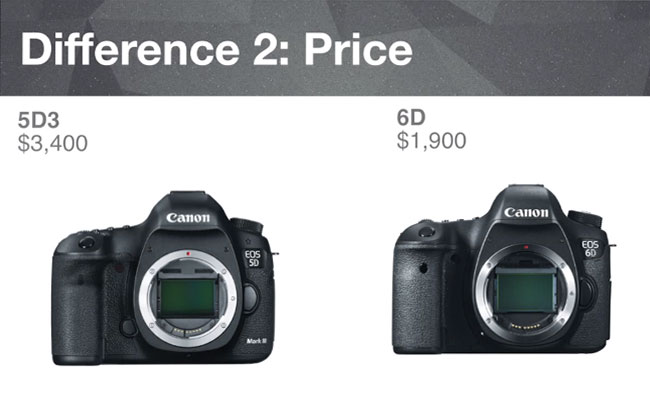 Caleb Pike over at DSLR Video Shooter just released a new video on this exact topic, and shared his own reasons why he chose the Canon 6D over the Canon 5D Mk III. The video clearly states the biggest differences and similarities between the cameras and gives you the information that you need in order to make your decision.
One thing I need to correct from the video though, is the bit about RAW video not being available on the 6D via Magic Lantern. That is incorrect. You can get the RAW video recording on the 6D via Magic Lantern, it is just a bit more involved in getting it installed than on the 5D Mark III due to the fact that Magic Lantern on the 6D is still in alpha.
When I bought my 6D, I had to go through a similar process in deciding my camera, but in the end, the biggest factor to me was the price. I simply could not justify or afford the 5D Mark III and so the 6D was really my only option. That said – I could not be happier with the 6D and am very happy with my purchase.
So, now I have a question for those of you who have also had to make this choice. What did you choose? Did the Canon 5D Mark III or the Canon 6D better fit your needs?
For those of you still thinking about the purchase, has this video helped at all? Do you absolutely need that better AF or Moire filter? Or is $1500 or more in savings more important to you? Share your thoughts in a comment below to join the discussion.