A few months ago, photographer Braden Summers launched his Kickstarter project, 'All Love is Equal,' in an effort to showcase love. He felt that the LGBT community was misrepresented by the mainstream media that has the tendency to portray LGBT couples "in overly sexualized images, and sadly shown as a weak and powerless minority in foreign countries where it is dangerous to be recognized as gay, lesbian, transgender, or queer of any kind."
[REWIND: "From Russia With Love" ~ A Photo Series Profiles Lesbian Couples Living in Russia]
Braden, who describes himself as being gay, wanted to raise global awareness and compassion of couples in love in culturally diverse settings. After raising over $23k, Braden and a producer, Greg Jaroszewski, set off for a 6 week journey from Paris, India, Lebanon, South Africa, Brazil, and the US to create the following series of dramatized  images. The photos are "illustrations," using models to depict love.  He also used models in most circumstances to protect the identities of couples who might be in danger in certain countries for being LGBT. Braden tells Advocate Magazine,
A large driving force behind creating the work was actually less about affecting the gay community directly and more about giving the general population a way to relate to gay imagery that is devoid of sex, victimization, or banality — something that might usually prevent some folks from connecting. The images are not documentations, they are illustrations of what open expressions of love in different cultures could look like in a future, more accepting time.
Though this series is complete, Braden has big plans for the future of 'All Love is Equal.' Braden is hoping to set up a touring exhibition, be featured on the Ellen Show "and partner with larger corporations to change the face of advertising by creating and promoting images of equality."
[PRODUCT HIGHLIGHT: Natural Light Couples Photography Workshop –Master Natural Light Engagement Photography]
Gear used: a Canon 5D Mark III, a Canon 50mm f/1.4 lens, and a Westcott Scrim Jim Reflector.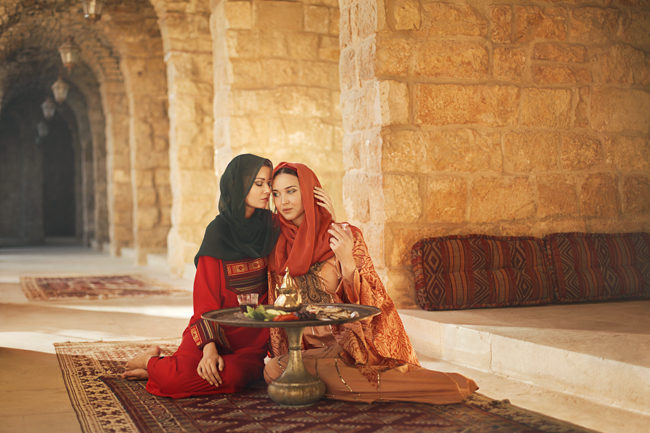 Braden has an impressive client list and other projects that showcase his beautiful work. Check out his website here.
CREDITS: All photographs by Braden Summers are copyrighted and have been used with permission for SLR Lounge. Do not copy, modify or re-post this article or images without express permission from SLR Lounge and the artist.
via @Bored Panda
Hanssie
Hanssie is a Southern California-based writer and sometimes portrait and wedding photographer. In her free time, she homeschools, works out, rescues dogs and works in marketing for SLR Lounge. She also blogs about her adventures and about fitness when she's not sick of writing so much. Check out her work and her blog at
www.hanssie.com
. Follow her on
Instagram