Author Archives: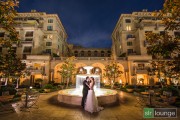 In this episode of "Tuesday Weekly Edit" from SLR Lounge, we are going to produce the final image of the wedding portrait that we shot recently at the Beverly Hills Montage,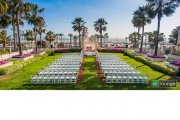 Here's a challenge: How do you capture a perspective from a very high angle, when there is no balcony etc. like you would find at the back of a church? Well, today we answer that question!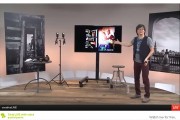 If you're interested in learning how to create amazing yet simple wireless flash images from world-renowned wedding and portrait photographer Scott Robert Lim, tune in right now! (Monday morning on Man 13th)
Advertisement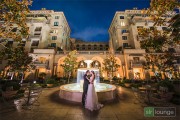 In today's episode of How We Shot it we are going to talk about wedding portraits in night-time scenarios, in a dramatic outdoor hotel courtyard setting.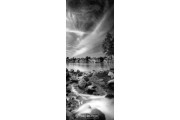 Achieving an image such as this may be relatively easy these days, with incredibly sharp ultra-wide lenses and extremely high-resolution DSLRs at our disposal.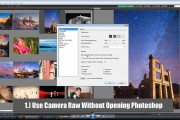 For those of you who use Adobe Bridge CS6, (even if you also use Adobe Lightroom for some of your work) here are our top five tips for maximizing your workflow in Adobe Bridge and Camera Raw!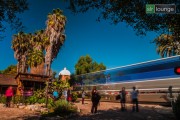 In this video, Matthew Saville describes the various methods and options available for creating a slow motion blur during bright sunny conditions. For anyone who knows the "Sunny Sixteen" rule, if your aperture is at f/16 then a perfect exposure at ISO 100 would be 1/100 sec, and a perfect exposure at ISO 400 would be 1/400 sec, and so on. However this image was created at f/13, ISO 100, and 2.0 seconds.
Advertisement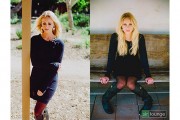 It's time for another bonus photo in our "Photo of the Day" series, and a throwback to film photography! Here we have a great demonstration of natural light portraiture for a single subject.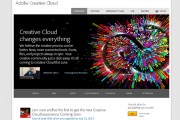 Hey photographers! Are you ready to pay a monthly bill for Photoshop and other Adobe software? Adobe seems to think that you're ready. Well, almost.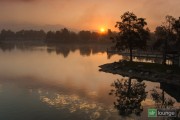 In this episode of Weekly Edit from SLR Lounge, we are going to process a suburban landscape image of a beautiful foggy sunrise. Mainly, we are going to talk about how to avoid over-editing your images, which is a common issue with any photographer who is just starting out in photography.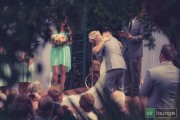 Whenever I am a guest at a wedding, I try to sit back, relax, and usually bring a minimal amount of gear. As a full-time wedding photographer I guess I know all too well how annoying a bothersome "uncle bob" can be.
Advertisement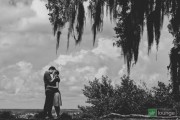 Usually, for natural light photographers rule number one seems to be "Avoid direct sunlight at all costs! Run for the shade!!!" While this is certainly a good tactic for those closer-up portraits where you need your subjects to smile at the camera and be flattered; I do find that direct sunlight is one of my main tools for creating dramatic images during the day. With the right pose and composition, the balance of shadow and sunlight can give you plenty of interesting results.