The first thing that strikes you about the Zeiss Batis 85/1.8 is the design. It's smooth, sleek, has contoured edges and everything is neatly flush and gorgeous. Even the focus ring, no longer a knotty groove, but in its place a smooth rubberized ring that feels quite natural to the touch. From the blue rubber weather sealing gasket to the organic-like lens hood, this lens is one sexy beast.
The Zeiss 85/1.8 is an ideal portrait-length, short telephoto lens specifically designed by Carl Zeiss for full-frame E-mount mirrorless digital cameras.

The Zeiss 85/1.8 focuses swiftly in good light and quite well in challenging light on Sony's flagship A7rII. For an 85, it hardly struggles when shot in the sun or in low contrast areas. If shooting in typical situations that cause most cameras to struggle, get comfortable switching your autofocus in-camera to zone or larger flexible-spot options. Taking into account some of the minor autofocus limitations of the latest A7 series, when comparing this lens to similar or more performance oriented E-mount lenses, the Zeiss 85/1.8 is at least above average.

Like the other lenses in the Batis family, the Zeiss Batis 85/1.8 features an OLED distance and depth of field read out on the lens, and it has an exterior that's a dead ringer of the top-performing Otus series lenses. With a minimum focusing distance of 80cm (2.6ft), dust and weather seals, a rubberized focus ring, and optical image stabilization, this is a gorgeous, fully loaded, and streamlined designed lens.
Some of you might miss an F/stop ring to change aperture from the lens, and it could take some adjustment to get used to changing the aperture via a control knob on the camera body if you haven't yet embraced this type of thing on other lenses. For what it's worth, not having an F/stop ring on lens didn't bother me at all.


The Batis 85/1.8 is built well. The construction is all metal and oozes the quality of craftsmanship that define all Carl Zeiss lenses. If you're coming from Nikon, Canon, or Olympus you'll immediately notice no buttons, switches, or protruding edges. The large contoured lens shade, however, is disappointingly made of plastic instead of metal like you'd expect, and perhaps want.
All the Batis lenses use a floating elements design to correct aberrations at different distance settings and feature T* coating, and weighing in at just 475g (1.05 lb), this lens is light, compact and balances extremely well on any Sony A7 series camera.

As mentioned earlier, the Zeiss Batis 85/1.8 has excellent build quality with rubberized gaskets and weather sealing. It autofocuses silently with acceptable speed and accuracy, and I found it to have excellent contrast rendering even in challenging situations. The Zeiss Batis 85/1.8 focuses sharply across the entire frame while saving it's absolute best efforts wide open at 1.8.
Flare is also well controlled, perhaps better than most 85's I've used, but still flare can occur when shooting directly into the sun. If you do shoot into the sun be prepared to see a moderate drop in contrast with more subdued colors.
While the bokeh is quite pleasing being smooth and round in the center, I did find that as you leave the center, background blur can sometimes resemble a cat's eye. For some, this is a desirable look, however, for me? I prefer smooth, round bokeh balls throughout the frame. (See lower right of this image for an example. Click to enlarge, or open in a new tab if on a smaller screen)
You might notice that all of these images have a level of editing applied. I do this because for me it's important that images shot with a lens produce minimally correctable raw images that are a breeze to edit. I could never recommend a lens that produced images that I found challenging to edit. Each of these images was shot on a Sony A7rII as raw files and processed using Capture One 9.2.
I found the Batis 85/1.8 to display a rich contrasty image  from the onset while showing very little if any vignetting wide open. I did not notice any color fringing or overt color aberrations and sharpness was exceptional wide open. Of course, your results might vary using a different raw image processor. However, keep in mind, Capture One is the raw image processor that Sony recommends for processing images from their cameras.

Compared to the Sony FE 85/1.4 GM, Sony FE 90/2.8 Macro G OSS, and Zeiss Loxia 85/2.4, the Zeiss Batis 85/1.8 offers a combination of compactness, robust design, sharpness, and exceptional image quality at an affordable price point of around $1200.
The portrait-friendly Zeiss 85/1.8 is an easy lens to love. Images from it are crispy, contrasty, and full of pop. When working in low light conditions, the integrated OLED display on top of the lens shows the distance and the focal plane from the camera as well as the depth of field range making zone and manual focusing much faster and easier.

Conclusion
Although Sony offers faster options in this range, none of those lenses can quite match the Zeiss 85/1.8 in overall value. An option like the highly regarded Sony FE 85/1.4 might be a stop faster and offer a traditional aperture ring however it's $600 more expensive, larger, and nearly double the weight!
For stills shooters, this 85 is the real deal, offering the most complete package compared with other options in its class. Sony full-frame mirroless users looking to step up their portrait game with this stellar baby Otus, won't be disappointed.
Get one here.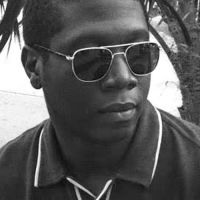 Marlon Richardson
Marlon is a South Florida-based wedding and portrait photographer, writer, and interactive designer. Involved in photography since the 90's, his background began with repairing film cameras from a master Vietnam veteran, followed by years of assisting professional photographers then before starting his own business in 2006. Marlon at his heart is a tinkerer that has love for and adept in every medium of photography. When not working Marlon is all about spending time with his wife, Naomi and two boys, Taze and Brassaï. http://www.marlonrichardson.com