Yongnuo has become somewhat of a trusted brand over the years, largely drawing that from their success speedlite flashes that are fractionally as expensive as name-brand counterparts. Of course, 'trusted' probably needs some elaboration, because what Yongnuo consumers tend to trust in, is the consistency of the brand to produce a product that is good enough. Good enough for what? To learn on, to have as back-up or extras; not that your kit should be outfitted with them if it is the highest quality you seek. But it's hard to argue with their value for money at times, and when they released a nifty fifty for about 2 years back, then the 35mm f/2 for Canon more recently, they kind of made you pay attention, and now there's a new 35mm f/2 for Nikon, and it fills a gap for sure.
Yongnuo recently released the YN 35mm f/2 for Nikon's F-Mount, and while it's not available from retailers like B&H, it can be found on eBay for around $90-100 USD. At that price point it's about double the price of the 50 1.8 they released for Nikon, but it's when you compare it to other 35mm offerings does it begin to make more sense.
Nikon has a number of 35mm variants, and each are slightly different in price, spec, and format. There's the base AF-S DX NIKKOR 35mm f/1.8G which is brilliant, fast, sharp, with it's own motor, and costs only $196. Then there's the Nikon AF-S NIKKOR 35mm f/1.8G ED which is the FX equivalent and comes in at $527. Next there's the Nikon AF-S NIKKOR 35mm f/1.4G which is a faster variant of the former and is a whopping $1,696 (Sigma's Art version of this costs $900), and lastly there's the Nikon AF NIKKOR 35mm f/2D Lens for FX that costs $386 USD. This is the lens perhaps most comparable to the Yongnuo, except unlike the Yongnuo it has no AF motor, and costs almost 4x as much.
So if you kept track of all that what you'd notice is with the Yongnuo you're getting a fast 35 with AF motor for likely under $100, and the two nearest Nikon counterparts are either $196 for a DX lens, or $386 for an FX without an AF motor. So Yongnuo has not only given a ridiculously attractive price point, but a lens offering you just can't get from Nikon.
Will it be as good as the pricier Nikons? Good is relative, but fair to say it likely won't be, at least to the new ones, but the Canon version has received a lot of praise. At this price it would seem to be the perfect piece of kit for those who aren't all that discerning, or beginners who are learning.
If you guys are interested in it let us know and maybe we'll get one to review.
More Lens Specs:
Full-frameView-angle Coverage: Diagonal: 63 Degree
Full-frameView-angle Coverage: Vertical: 38 Degree
Full-frameView-angle Coverage: Horizontal: 54 Degree
Lens structure: 5 groups
Aperture blades: 7 blades
Minimum aperture: F/19
Supermacro mode: about 0.25 meters
Maximum Magnification: about 0.23 times
Drive System: direct current motor
Filter Diameter: 58mm
Maximum Diameter and length: about 74x59mm
Source: Nikon Rumors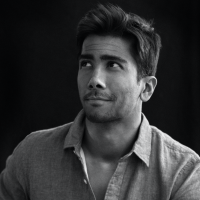 Kishore Sawh
A photographer and writer based in Miami, he can often be found at dog parks, and airports in London and Toronto. He is also a tremendous fan of flossing and the happiest guy around when the company's good.