Fuji Rumors is reporting the possible release of a mirrorless Fuji digital medium format camera system. According to their source, details include:
50 Megapixels
Available in 2017
To be presented at Photokina
DSLR-like form factor
3 Lenses: 2 Primes and 1 Zoom
Flat out, the idea of Fuji releasing a digital medium format system makes sense. With so much invested in their profitable APS-C based Fuji X-line, skipping full frame 35mm for a larger format is just good business; the difference between the APS-C and full frame would be comparatively negligible, but MF would grab attention, and Fuji has many decades of experience designing analog medium format cameras and lenses. Interestingly, of all the current camera makers who've previously released analog medium format systems, only Fuji has not released a digital variant yet.
Just like me, I'm sure you've fantasized about how a Fuji digital medium format system would look and work, but rather than agonize over the tiny bit of speculated info that we have, let's take a few moments to riff about what we could see from Fuji.
1. The Hasselblad + Fuji Collaboration
Fuji and Hasselblad have a near 20 year history of collaborations. The Xpan was designed by Fujifilm with branded versions released by both companies, while the H-System was co-designed by the two with Fujifilm finalizing Hasselblad's lens designs, and producing the glass for the lenses and viewfinders.
It's quite possible that Fuji has had a hand in designing Hasselblad's X1D-50c. Just like with the Xpan, it's possible that Fuji's digital medium format system is a more affordable rebadge of Hasselblad's X1D-50c.
2. Fuji GF670 In Digital
Starting in the 60s, Fuji created and released G, GL, GM, GA, GW, GX, and more recent GF medium format line of cameras. It's clear for the most part Fuji was determined to produce a camera for 120/220 roll film with handling similar to that of a Leica. Naturally, most of these camera's looked and operated like rangefinders complete with leaf shutters and rangefinder focusing.
In 2008, Fuji released it's last new film camera in collaboration with Cosina, the medium format Fuji GF670 and Fuji GF670w. At least in terms of design it's easy to see the similar aesthetics in the design of the Fuji GF670w, X100s, and X-Pro 2. A logical case could be made for Fuji to simply extend their X-series line with a larger sensor and applicable lenses that pays homage to a near 50 year history of rangefinder styled medium format cameras.
3. Supercharged X100
While the X100 series was a breakout hit when launched, sales for it have tapered off tremendously as competition has stiffened, so it wouldn't be a huge surprise for Fuji to be first to release a fixed lens mirrorless medium format camera that's 'pocketable'.
Imagine a medium format X100 with a Leica-like TriElmar 2.8/28-35-50 for $3500. Don't think a camera like this isn't within Fuji's expertise, Just like all of Fuji's digital camera's, they could manufacture it cheaply, with style, and still maintain huge profit margins. Pitching the new X100 as an addition to their X-Series line instead of brand new system to invest in would be appealing to any pro desiring medium format.
At the very least a serious affordable medium format option besides Pentax would be welcomed. Here's to hoping Fuji comes through with some good news at Photokina. Till then, there is no harm in dreaming.
So, what do you think Fuji will release? Will they even surprise us with a digital medium format at all?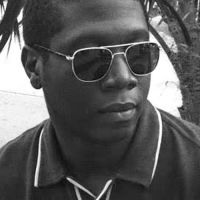 Marlon Richardson
Marlon is a South Florida-based wedding and portrait photographer, writer, and interactive designer. Involved in photography since the 90's, his background began with repairing film cameras from a master Vietnam veteran, followed by years of assisting professional photographers then before starting his own business in 2006. Marlon at his heart is a tinkerer that has love for and adept in every medium of photography. When not working Marlon is all about spending time with his wife, Naomi and two boys, Taze and Brassaï. https://www.marlonrichardson.com