Choosing the right website hosting is an important decision for a photography studio.  The wrong decision can lead to slow website speeds, overpaying for unused features, or worse.  The right one provides reliability, good performance, and ease-of-use balanced with a good price point and the option to scale as site content and traffic grow.
Whether you want to sell digital photographs, showcase your portfolio, or set up stock images, there is a website host that will help you accomplish your goals.  While there are many different hosting companies out there, this article will focus on the pros and cons of the following hosting providers:
Important note: Before you get started, make sure you're in the right stage of your decision process.  Be sure you're searching for a website host and not a website builder.  Choose a website host from the options below when you're looking for a host for your website built on custom code,WordPress, Joomla, or other content management system.   On the other hand, look for a website builder, when you're looking for all-in-one solutions like Squarespace, Wix, Format, or Smugmug.  We break down the best website builders for photographers in this other article.
Spoiler/Recommendations
The article will detail the pros and cons of various hosts below. However, if you're short on time and want to skip to our recommendations, then here they are.  If you have the budget and you're hosting a WordPress site, then we recommend going with WP Engine.  You'll pay a bit more than most of the other options but the simplicity, reliability, and performance is worth the price tag for most photography businesses.  If you're not ready for the higher price points, we recommend starting with a shared hosting plan from Bluehost, which provides a set of robust features for a great price.
Bluehost is often rated as the best web hosting for photographers and for good reason. It delivers on all the essentials that a photographer may need on a website. You get value for your money, excellent uptime, and the customer support is impressive. If your site is built on WordPress, this will be even better for you since WordPress recommends it as their top host provider.
Pros of Bluehost
Low price for the first year
Sufficient storage
Good uptime
Unmetered bandwidth

You can install WordPress with one click
Cons of Bluehost
Only US-servers
No month-to-month shared hosting options
Average site speed
Migration fee – Bluehost charges a fee to migrate from another hosting.
Backups – you must set up your own backups
Pricing and Features
Offers a $2.95 monthly plan.

They have a guaranteed 30 day money back option

Offers free backup.

Offers a free domain.

They offer a 50GB disk space but also have an unlimited disk space
If you're operating a WordPress website and you have a decent budget to spend on hosting, our recommendation is WP Engine.  While there are plenty of cheap hosts out there, the performance, features, speed and reliability of WP Engine is hard to beat.

Pros of WP Engine
Optimized for WordPress users for great performance
Offers migrations from old host.
Free SSL certificate
Easy staging setup so that you can develop features and test plugins on separate site without affecting the live site
Performance tracking and reports
Cons of WP Engine
More expensive than most options
Only optimized for WordPress
Pricing and Features
Managed Hosting at $25/month
If you are a photographer and are looking for the best hosting site for recoveries and back up, then Dream Host is the website for you as that is one of its outstanding features.
Pros of Dreamhost
Free daily backups, whether you use VPS or shared hosting

Great hosting features

Supports different types of hosting

Great contact support service that is always available
Cons of Dreamhost
You cannot reach them on the phone. However, their support team can call you.

Shared starter plan does not include free email
No Windows-based servers
Pricing and Features
It offers a $2.59 monthly plan

It has a 99.95% uptime

Money-back guarantee

Offers free back up

Offers a free domain

It offers a 50GB storage space, but you can pay for unlimited space

Good features for security
Unlimited data transfers
WordPress staging for your test website
A2 Hosting
A2 hosting web offers an array of hosting packages, including a dedicated plan for photographers. What sets it apart from other website hosts for photographers is the in-built gallery software options such as Piwigo, a photo gallery software built and backed by an active community, Coppermine, a feature-rich and easy-to-use photo gallery script, and more.  Also, the c-panel-based server makes it easy to set up the website on your own. 
Pros of A2
You can choose your data center location.

Offers advanced security options

Excellent image hosting tools

It has a sturdy infrastructure that can hold large media files.

It has more than sixteen software tools, which are all unique and will assist you in making better use of your photos.
Cons of A2
Does not have a free plan
Pricing and Features
$3.92 monthly plan

Unlimited storage space

Unlimited bandwidth

Offers free content delivery network

Offers a free domain
Hostinger
Hostinger is known for its low pricing and transparency.  Their single shared hosting, which is probably not enough for most photographers, starts at $0.99/month for the first year.  Yes, that is cents, not dollars.  However, even their Business Shared Hosting, which is our recommended plan for photographers if they are going with this host, is still only $3.99/month for the first year and $8.99 at renewal
They publicly display their server status to show that their uptimes are consistent. If you have ever built a website using WordPress, you will have an easy time building a website with Hostinger.
Pros of Hostinger
It offers you the flexibility of controlling your server.

Allows you access to different site-building scripts and tools

It offers an option of a $0.99 plan for a single website. The only con is that this option offers you 10GB storage and limited bandwidth.

Solid State Drive (SSD) hardware
99.9% uptime
Cache manager
Cons of Hostinger
Does not offer a free content delivery network

Does not offer a free plan

No dedicated hosting plans

It has a limited storage space

No phone support
Pricing and Features
Offers a $2.89 monthly plan

Offers 20GB storage

Unlimited bandwidth

Offers a free domain

Offers a custom domain use
InMotion
InMotion is another website with good hosting for photographers. It is efficient and affordable with quality features that photographers may want from a hosting web. Inmotion offers multiple reasonably priced options, including shared, dedicated, reseller, virtual private server (VPS), and WordPress plans.  They also boat great technical support and a 99.9% uptime.
Pros of InMotion
It has some of the best hosting features

Best value for your money
Cons of InMotion
Its money-back guarantee policy is a lot longer than any other hosts
Pricing and Features
Offers a $2.49 monthly plan

It has a 90-day money-back guarantee policy

Has a 99.97% uptime

Offers free back up

Offers a free domain

Has unlimited storage space
Hostgator is among the best hosting for photographers due to its renowned storage space. If you have a photography website or plan to get one, you know how essential it is to have sufficient space. You can always be assured that you can display your higher resolution images without worrying about running out of space.
While Hostgator offers multiple plans and options, including quality cloud, reseller, VPS, and dedicated server packages, its shared hosting plans are where they excel.
Pros of HostGator
Free unlimited storage space

Great help and support

Great uptime
Cons of HostGator
Does not offer a free domain

It does not offer free backups

No Windows-based VPS hosting
Pricing and Features
Offers a $2.75 monthly plan

It has a 45days money-back guarantee policy

A 99.99% uptime

Has unlimited storage
How to Shop For Hosting
When deciding on which hosting service is right for you, focus on the following features:
Pricing – Find the right features that you need without overpaying.  Note that the cheapest plan for any of these hosts will most likely not be enough for a media heavy photography website.
Hosting Space – We like Bluehost.com for its unlimited hosting space for your website. If you choose an option that does not have unlimited hosting, do some quick calculations to ensure that you'll have enough on your desired plan.
Monthly Bandwidth – Given the fact that we photographers have very bandwidth intensive sites, you will want to find a hosting solution that has quite a bit of monthly bandwidth. 300GB is definitely enough for most new photographers, however you will begin to eat through this fairly quickly when you start to grow.
Email Accounts – Choose a plan with a free email account.  However, you will probably never even use 100 email accounts, as some offer. So while there is a difference here, it won't be a difference that will matter to most of us.
3rd Party Applications – Choose a host that provides the 3rd party application you need like WordPress. These software packs allow you to get more into advanced web functionality without necessarily having to know all the nitty gritty details on your own.
Multiple Domain Hosting – First, what is multiple domain hosting? Multiple domain hosting means that you can have multiple websites all running off the same hosting account. Yes, that means that if you have a blog, a website, a portfolio site, a learning site, etc all of them can be hosted on one single Bluehost.com account rather than having to sign up a new hosting account for each domain.
Streaming Video and Bandwidth Throughput – While some hosts report unlimited bandwidth, pay attention to the bandwidth throughput. This means that even though bandwidth is unlimited per month, they only allow a certain speed of download at any one time. Thus preventing you from being able to stream video and slideshows through your own site.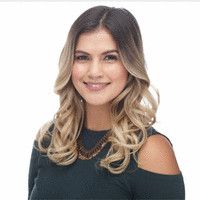 Selena Lopez
Selena's driven by learning and growing as a creative and as a professional. This drives her to seek perfection in her photography and to adopt new techniques, styles and technologies. She's here to share her discoveries (and random musings) with you, our SLR Lounge community.