We do our Adobe products over here at SLR Lounge. Actually, who in their right mind wouldn't? Photoshop and Lightroom are the usual culprits when it comes to editing. Lightroom tends to be the simpler, yet highly effective tool to do most edits, and organization and such, hence it's our primary.
However, I'm always using Photoshop to do tweaks, and when I need to ready an image for publishing online, weather here at SLRL, my website, Facebook, or a blog, it can be a bit of a process, with a few steps I'd rather not go through on each photo. There's a simple way to automate it, however, and this is what I'll show you; how to simply make a Photoshop action that will allow you save and export images in the format of your choosing in the size you'd like.
How To:
1. [I always do my edits to the image first to the point of completion. That being said, you can automate some edits to be done in the action as well. Adding vignettes, and sharpening are just a few.] Open up the Actions menu and create a folder. Name this as you'd like. 'Blog' for example. Then click on the button next to the trash can, 'Create New Action,' and name it. You can also select a hot key to further quicken the process.
2. With that selected. Hit 'Record,' and the button should turn red. Just as a heads up as I've been asked before, the time it takes you to do the steps will not reflect in the action, as it will simply do them back to back. You could take an hour between steps and it wouldn't translate that time into the action.
Ensure your image is in one 'flattened' layer. You can just right click and select flatten.
3. You're now primed. Select Image>Image Size> and set the parameters for the sizing you'd prefer. Depending on your version of Photoshop you may be presented with a Constrain Proportions option, which should be engaged. Once you are satisfied, click save/ok.
4. It is at this point that you can edit your photo or apply a standard filter or something as mentioned above. I've shown in the image below, just as an example of where you can find easily automated and applied edits.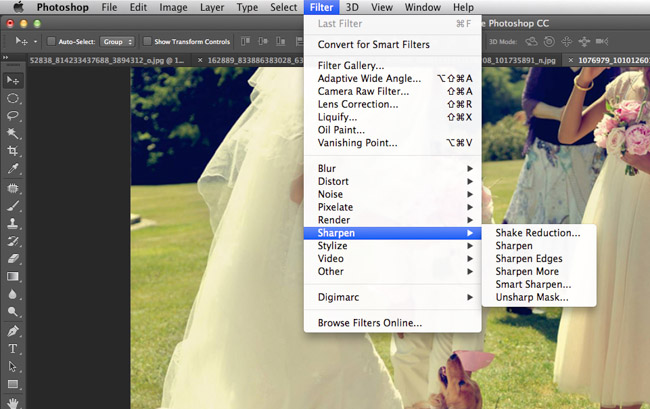 5. Look at the Action bar and ensure that the red circle, indicating you are still recording is still there, and red. We now want to save the image. Go to File>Save As and choose the appropriate quality standard you'd like to adhere to. This, as with all other steps, will be applied to all images subject to this action.
6. Hit the Stop button next to the 'record' and that's it.
Notes
Once you have this action sorted, you'll be easily able to use either the hot-key/function assigned key to engage it, or simply go to the actions menu, select it, and hit the play button. This should free up a significant amount of time all while making sure your images are all formatted to fit the size you want.
[REWIND: How To Make Realistic Lens Flares In Photoshop & In Camera ]
If you do make an error, no need to panic. Simply hit the stop button, go and delete the misstep, then hit record again. Your action recording should remain in tact and as you want it.
If you like this, and would like to become quickly adept at Photoshop, I might suggest having a look around our site as we generally post tutorials like this often. And to have a look at the Phlearn Photoshop 101 & 102 as they are comprehensive and will have you doing things with Photoshop you may have otherwise thought too complex, or didn't even know you could do.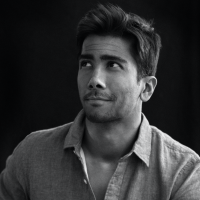 Kishore Sawh
A photographer and writer based in Miami, he can often be found at dog parks, and airports in London and Toronto. He is also a tremendous fan of flossing and the happiest guy around when the company's good.