In case you missed it, the American economy is doing quite well with our dollar – just about toe to toe with the ever-weakening Euro. Now, a strong dollar is like a tax against American exports and a subsidy for American imports. That may be a bit concerning, but what it also means is that people have a bit more buying power, and clearly have been spending it on their weddings. According to XOGroup's wedding website, TheKnot.com, the average cost of a wedding has just hit a five year high reaching $31,213 for 2014.
This is actually the highest spending per head that the company has seen since it began the survey in 2007. It's worth noting too that the average guest list shrank to the lowest on their record at 136.
So, in a post 2008 world, as the American consumer and general market is finding more secure economic and financial footing, that spending seems to directly correlate to dollars spent on weddings all over the country, and of course that also means on wedding photography. Of the 16,000 couples surveyed, what was the average spending on a wedding photographer? $2,556, up about 4.7% from the previous year's $2,440.
TheKnot does make a distinction between photographer and videographer, however, with $1,794 on average spent on videography. Those of you whose services cover both can imagine an average spend on photographic and videographic services of $4,350, or about 14% of the wedding budget.
There's a large list of what couples are spending on specifics for their wedding and photography comes in at number 3 for the third largest expense, with venue and reception band taking the top spots.
Of course, there are variables to be considered, and location is one of them. So before you think about moving shop to one of the less thrifty cities, consider that even Manhattan, the priciest average place to be married with an average cost of $76,328, actually took a significant dip from previous years, and that is likely to also be reflected in what is paid for a photographer.
To see the full results of the survey, the budget breakdowns, and all the insights, head over here.
Do you have a wedding photographer business? What, if you're willing to share, is your average price? Or have you noticed an upward trend, or are the numbers presented in keeping with what you've observed in your own business?
Source: TheKnot, Image Credit Lin & Jirsa Photography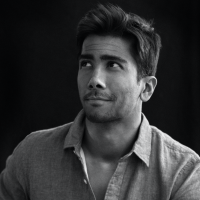 Kishore Sawh
A photographer and writer based in Miami, he can often be found at dog parks, and airports in London and Toronto. He is also a tremendous fan of flossing and the happiest guy around when the company's good.