Are you a wedding photographer or someone that likes to, and does, shoot weddings? There's a difference, and if you're the latter, or want to be the former, there are a select few who will serve as inspiration and help you get there. Susan Stripling is one of those few. In the off chance you shoot weddings and haven't heard her name before, you are in limited company. Susan has a train of publications and professional accolades to her name, including having her work featured in the New York Times, Martha Stewart Weddings, Town & Country Weddings, and has been named among the Top Ten Photographers by American Photo Magazine.
That list, as impressive as it is, is only ever overshadowed by the work itself, and Susan as a person. Many of you may have seen her on CreativeLive or had the good fortune to meet her and you'll know she's very forthcoming with information, and a great instructor. Susan has said that she gets requests all the time on how she processes her work from start to finish, and in the video below, she shows in great detail, just that process with a number of her own images.
What she shows here are her steps within Lightroom using Alien Skin Exposure 6 from capture to completion. Granted, the video is somewhat a sponsored post by Alien Skin, but really it's what she uses and the instruction isn't any less relevant or less useful. Many a wedding photographer can have their works look very very similar, and while always good to get it as close to perfect in camera, using post to add flare and differentiate yourself can be a wonderful thing to do. The video here is quite detailed and should serve as some great help to get you on your way.
'But I don't have Alien Skin,' you may say. This is fair, and you may not even want it. That said, the instruction isn't solely useful for copying her precise steps, but understanding what she is trying to achieve with each edit, and why she does each process. If you are considering getting Alien Skin there's an added bonus that Susan is offering for today only, that with promo code SSM3048 you can get 30% off their products.
Check out and spend some time with Susan's work here on her site and Facebook.
Source: Susan Stripling YouTube, Images are screen captures from featured video and her site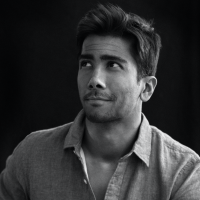 Kishore Sawh
A photographer and writer based in Miami, he can often be found at dog parks, and airports in London and Toronto. He is also a tremendous fan of flossing and the happiest guy around when the company's good.